Big Brother Summer is well underway and what better way to celebrate that and the mini-return of #TMITuesday with Nikki Sin (it me) than a chat with a US season 16 alumni? This week's guest had her share of show controversy and drama so naturally I had to find out what she has been up to since the show.

Christine Varner and I discuss dream All-Star season rosters, TikTok, deserted island needs and more in this brand-spanking-new interview. Lets get intoooooo ittttttttt!

1. You're pretty big into TikTok, can you tell me a little bit about what's on your FYP and what sort of content you like to create and consume?

I just love comedy! I love making up random relatable content, but of course my followers like my videos regarding Big Brother the most. When it comes to consuming, I'm on gay tiktok, dog tiktok, and comedy tiktok haha. It's my favorite app ever.
2. What have you been up to since we last saw you on Big Brother 16?

Gosh, so much! I have a new husband who gave me a beautiful step son! I'm now a Life and Health Coach but also do some dabbling on the side with bartending and OnlyFans. Life has never been better, both my husband and I work from home and get to hang out with our two pitbulls all day.
3. Are you watching Big Brother 23? If so who are your current favourites and least favourites?

 I'm sadly not, the show has kind of lost the magic since I went on it. I have been in contact with Frenchie though, I just appreciate the fact that he played hard, and he seems like a genuine person.
4. Since today is #TMITuesday can you tell the readers something about you that they may not already know?

In my world there is no such thing as TMI, I don't think there is anything on the planet I haven't told tiktok or instagram lol.
Something that readers might not know is that Big Brother opened my eyes to the possibility of men treating women well. It gave my the strength to leave the marriage I was very unhappy with and I am so grateful for that!
5. Do you keep in touch with any of your BB16 cast mates?

 I talk to Zach the most, him and I have the same careers haha. I'm so proud of where Hayden is at too, and Brittany is an amazing human who we keep in touch over social media. Other than that I don't really talk to too many of them at all.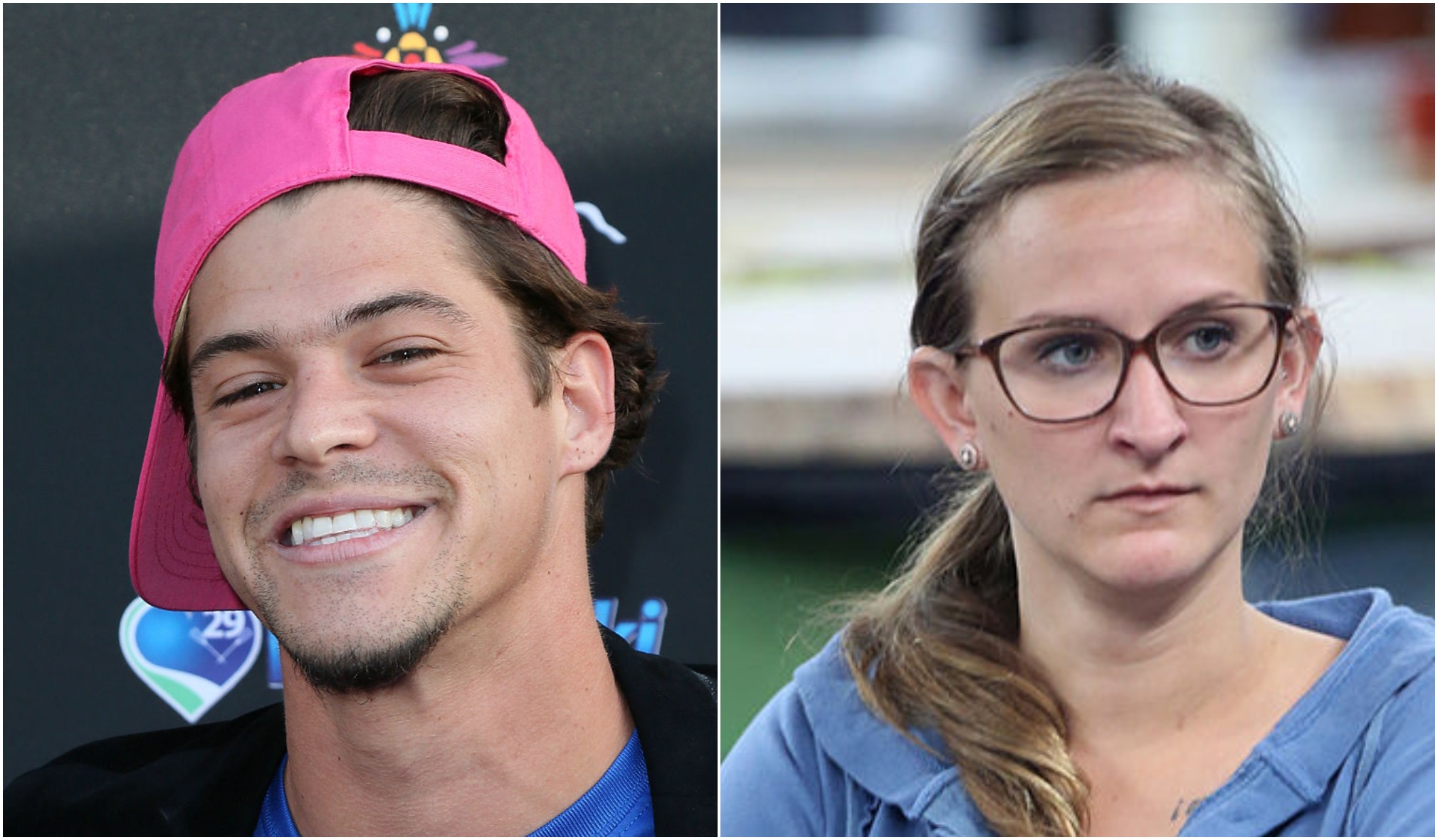 6. If you could put together your dream Big Brother All-Stars cast (international) who would you cast?

Oh lord, this is such a hard question after meeting most of the community, I just want everyone who is genuine on there! Some top picks would be Andy BB15, Kat BB21, Steve BB17, Liza BBCAN, Aneal BBCAN, and of course the great Dan BB10.
7. You recently got married, congrats, how were a mid-COVID wedding planning and execution wise? 

Luckily I got married months after the vaccine came out, so we were able to do pretty much everything as we wanted! I'm not going to lie, covid was a great excuse for some things like not having to invite people we didn't want (who we felt obligated to). We only invited close friends and family and then live streamed the wedding for others! It was the best day of my life, a great weekend in the midst of a stressful pandemic.
8. What are your deserted island top 3 items you would NEED?

Chapstick, the only thing I am addicted to. SOOOO much water, I drink about 100oz a day. And Hot Cheetos, because it is the best snack ever. Big Brother was a great experience because it helped me be content with less. If I didn't make money off my social media content, I am pretty sure I would drop off the face of the planet, and enjoy life in solitude. 
9. If you could choose one song to be your 'theme song' what would it be and why?

Oh lort, umm… I think Sunday Best by Surfaces. I used to be incredibly depressed and life changes, along with medication, have turned my life upside down in the best way.

10. What's next for you Christine?

I am just working to be a successful life and health coach that genuinely helps others. My husband just got out of the military and is now a real estate agent. We have one rental property and plan to expand on that! I just love my life and there is nothing giant coming up, just a lot of little things. If I could become famous on tiktok making content that I love, that would be dope.



You can find Christine on TikTok and stay tuned to this site for another exciting Big Brother interview coming up sooooooon!