This week's feature graced our screens on MTV's 1 Girl 5 Gays not even anticipating the impact the show would have on pop culture, and the LGTBQ community. He won us over with his charisma, and love for Christmas.
I sat down to ask Philip Tetro about Madonna, find out who would win some twerk offs, and more in this week's #TMITuesday !
1. Aside from Madonna, whom in the entertainment industry would you say you look up to the most/use as a guide to your own career?
I didn't really have much time for anyone else growing up. Madonna was well into her career by the time I was born. I had seven years of music, interviews, videos and performances to catch up on! Michael and Janet Jackson would have to be numbers 2 and 3 on my Idol List – their music and performances really did shape to me what I think being a pop star is all about. I just saw Janet Jackson (for the third time) when she was in Toronto last week and she didn't disappoint. Although she's a Greatest Hits Artist (I wouldn't be surprised if Janet goes the Vegas route soon), she gives her all. And that's all I can ask for when I'm spending hundreds of dollars to see one of my idols live. 
2. Do you keep in touch with anyone of the cast of 1G5G? 
Yes – Jason Yantha and I are still the best of friends. We were friends before I was even ever on the show and that friendship, although tested at one point (we can all remember that episode), remains strong. Andrew Edwards and I also have a pretty strong bond. And although I felt in the beginning I needed to be friends with him in order to not lose Jason (it's no secret we didn't like each other for the first few years), we've become so close that we go on girl dates together all the time (sorry Jason). Michael Yerxa and I are great friends as well. We just celebrated his and his fiancé Zack's bachelor party in Vegas (I don't remember a thing).
3. Your Instagram shows you working with former MTV personality Jessi Cruickshank again, can you tell the readers what's going on there?
I work in Film and Television Production as well as being on-air so when it was confirmed that Jessi was going to be the Host of Canada's Smartest Person and needed an Assistant on-set, I thought it was the perfect opportunity for us to reconnect. Then the show got picked up for a second season (check it out on CBC October 4th) and I was blessed with spending another entire summer with her. Through this opportunity we've become great friends and I've learned so much from being around her. Jessi was the reason I ever wanted to be on-air in the first place and so I think it's no coincidence that I was given the chance to see how hard she works and how talented she is first-hand.

4. What would you say is your "theme song"?
My theme would have to be the Madonna song "Rebel Heart." That song talks about remembering your past, being told "no," getting in trouble for stirring the pot, growing up but ultimately accepting and loving yourself, beautiful scars and all.
5. You're a dancer/choreographer, who would win in a "twerk off" :
Is twerking a thing again? I haven't choreographed anything in a long time and the only dancing I do at this point is when I go out with friends, but I'll try this…
Miley Cyrus vs Selena Gomez?
Miley.
Rihanna vs Nicki Minaj?
Nicki
Madonna vs you?
Me.
Aliya Jasmine vs Lauren Collins?
LOL DON'T MAKE ME PICK. AJ (Sorry Lauren). 
6. Since today is #TMITuesday, can you tell the readers something about you that they may not already know?
I peed my pants not too long ago trying to find my keys in front of my apartment door and I'm not ashamed. I'm sad but not ashamed.
7.  You're open about your love for reality TV, I feel you on that because I love it way too much. What are your top 3 favourite reality shows and why?
I have a sick obsession with Mob Wives. It's basically just Italian women smoking and complaining so it reminds me a lot of my upbringing. The Kardashians are just great – season after season I love watching rich people talk about how hard life is. I've tried to get into I Am Cait, but it's sort of a bore. Am I wrong? I'm not as changed by the show but of course I'm changed by Caitlyn herself. Such an inspiration.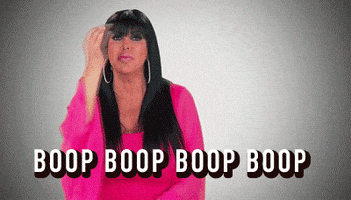 8. Speaking of reality shows, if you were to star in your own reality show, what would the premise be? Would you host a competitive dance show? Or do it Anna Nicole Smith style?
I would love to Host my own late night talk show – a Chelsea Handler-esque, Ellen-y, SNL type show that has skits and guests and round tables and hot topics and an opening monologue. I know that my dirty mouth belongs on TV but only after the kids go to sleep.
9. What sort of impact were/are you looking to create in the gay community by appearing on 1G5G?
I severely underestimated the impact of 1G5G when it started. I still get stopped on the street by people who watched the show in high school (I'm so old now) and how it helped them in some way when they were younger. I never thought that would have happened. We were all just gay guys who wanted to get together and be on TV. It was just fun for us – we had no idea what we were doing. But I'm so happy to have been a part of something that impacted people in one way or another. That show changed all our lives and it's nice to know that even people outside that little MTV bubble liked what we did. 
10. What's next for you Philip?
I've been Producing digital content for a huge North American bank recently and that's really been an eye-opening experience for me. It's all about changing lives and helping people and that's a huge change from talking about blowjobs on TV. I love the work I'm doing and I know that all these different parts of my experience are leading to something. We shall see what happens!