A guilty pleasure for a lot of TV fans has to be any of The Real Housewives series, and anyone who says they don't love at least one of them is lying. I sat down to chat with one of the wives of the Dallas edition to talk about the show, the newest season and more in this week's #TMITuesday.
1. What can fans of The Real Housewives series expect this season? 
This was a crazy season, but I love the connection that we were able to build with the fans and share some of our more personal stories this season. 
2. Do you watch any other reality shows? 
I am the biggest Bachelor/Bachelorette fan ever! I do some press events and run into some of the contestants sometimes and I totally fan out! I am also a huge fan of the other Real Housewives franchises! 
3. What would you say is your 'theme song'? 
Oh my goodness, I don't know. I am a big runner, so when I am running my favorite song to listen to is "Work Bitch" by Britney Spears. Haha!
4. Are you recognized on the street from being on the show? 
Sometimes, but funny enough, I usually get more tweets about people spotting me at the mall or grocery store after I get home than I do have people come up to me. I do always love meeting sweet people so it's fun when I get to meet a new friend around town. 
5. Fellow reality TV personality Heidi Montag tweeted about her excitement in regards to RHWOD. Were you a fan of The Hills?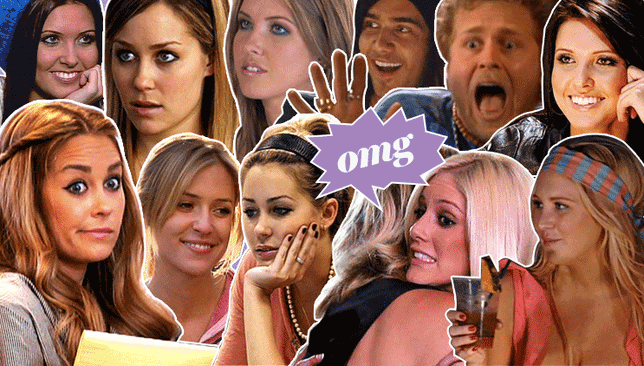 I was a huge fan of The Hills so that was a pinch me I'm dreaming moment for me! She is super sweet! 
6. Since today is #TMITuesday can you tell the readers something about you that they may not already know?
I really don't drink this much! On the show you see me a lot with Brandi and Cary, and obviously when I am with my girls I enjoy a glass of wine, but in general I am not a big drinker. 
7. What's your favourite part about living in Dallas?
I am a girl all about my food and there are so many amazing restaurants that I love in Dallas. No one does Tex-Mex like Dallas! 
8. Describe an average day for you:
My morning start at 

6am

, getting my boys up for school. I usually have to make a Starbucks run on the way home to keep my eyes open and ready for the day! When we are filming, I typically have the cameras at my house when I get home from dropping the boys off so I usually throw some makeup on real quick before they can realize that I am home and get going with whatever they have in store for me that day.
9. Why do you think the Real Housewives empire is so popular?
I think within any franchise you can look at the women and see a little bit of yourself in at least one of them and share in their struggles.
For me, it is like following a friend through the journey of life and you can learn about yourself from that. 
We are in the finishing stages of our house remodel so we are getting geared up to move in to our new home right after the holidays. I am so excited to share the finished product with you all very soon! 

Stay tuned next week for an all new #TMITuesday interview too!