Toronto's art car community is BOOMING there is so much creativity and love flowing with The 4Tress (home to Heavy Meta, The Ark Car, and Tarna). This Saturday Revival in Toronto will be transformed into an enchanted world.
You can expect a plethora of insane costumes of vines, flowers, and forbidden fruit. The deco as Revival is transformed is sure to transport you somewhere else. In terms of music and art here is who you can expect to blow…your mind.
Natasha Kudashkina
Natasha Kudashkina's exceptionally creative work spans many mediums. With a belief that the whole world is a potential canvas, she has made her mark by taking the everyday world and altering it into something more fantastic. Her vibrant style helps us show the magical side of Tarna's forest garden. As a live performer, her canvases are transformed at an incredible pace.
Zirco Fish
Zirco, aka Fish, represents the darker side of Tarna's garden. Painting intricate and surreal canvases are just one of his many artistic outlets. His amazing work has been displayed at past Metaverse events. By day he works as the arts and cultural technician for all Drake properties. He also is the mastermind behind Squid Lid, which produces two annual costume parties annual Mermaid Ball in June, and Krampus Ball in December.
Come to see what strange and magical images grace our garden this Saturday. You can check out his work at @zirco.fish or http://zircocircus.com/
Ryan Longo
Ryan Longo, A Canadian sculpture artist got hi start making light sculpture through Toronto's underground music community. Longo finds his art by shaping industrial materials into organic forms. The purpose of this is to contrast the relationship between humans and nature in a super technological world. His largest installation 'REACTOR' debuted at Burning Man 2016.
(missing image)
Danny Thrax
Danny Thrax is an award-winning musical artist and producer. His sound has been described by Respect magazine as "big, grimy, hectic, infectious", with The Grid calling out his trademark "wall-shaking, fuck-the-neighbours bass". As a DJ, he has shared the stage with artists as diverse as Gucci Mane, Ghostface Killah, Machinedrum, Killer Mike, and A Tribe Called Red. His eclectic style has rocked crowds from warehouse raves to festivals across the ocean; from concert halls to notorious block parties
shutdown by the police.
Esther Benoit
Esther Benoit (Toronto/Montreal, CA) made her energetic debut as dj e.steria at Salon Pearl's NYE 2010 event, let her flair for the dramatic mark the local scene, and she has been spinning regularly since. Most influenced by local Canadian artists and the underground sounds of Berlin and NYC, Esther mixes a combination of minimal, deep and tech house: ranging from light,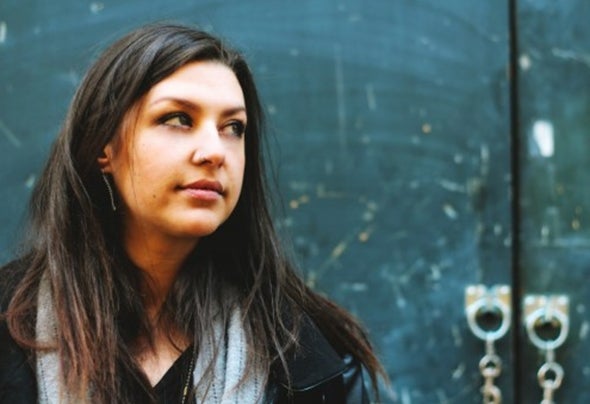 funky and playful to shamelessly deep and dirty. She loves to combine fresh, urban, electronic sound with eclectic, grungy and international sounds. In the short time since her emergence in the electronic music scene, Esther has played at a variety of Montreal & Toronto venues with some of Canada's best talent. More recently, she's become known as the host dj & producer of the increasingly popular online radio show Rebel Mix, broadcasted weekly on Techno.FM. Having made her first NYC appearance at TBA in 2014, she's most enthusiastic about exploring new venues, taking risks, and further refining her unique sound and vibe.
Loxxe
 (Laura) is known not only for her skills behind the decks with DJ collective Local Group, but also as a talented illustrator. Already gearing up for a busy summer of bookings with Secret Society, Wiggly's Playground festival just to name a few, she plans to give dance floors a steady work out with her high energy house and techno sounds.
And from Secret Society MRKG, Sierra, and fresh from a complete wing makeover and Lakes of Fire Matt von Wilde.
Based on past events from Heavy Meta (who you can find at Toronto Pride this weekend as well) including Whiteout and the Metaverse events you can anticpate a good f*cking time.
Tickets are available now here, and you can use promo code NIKKI for a ticket dicount! Come to the garden with me, let's show them all what Sin really is?