Pushing close to 20 thousand followers on Instagram this week's feature and inspiration for this Laguna themed week has had me humming 'Coming Clean' since the day I stumbled upon her account. From Friday Night Lives to cast interviews I sat down to chat about Laguna, the E! rat, and more in this week's #TMITuesday.
Why Laguna Beach?
Growing up I just always loved the show, I thought it was really interesting and definitely thought my high school life would be like the show. It wasn't at all. I ended up buying the DVDs like 7 years ago and would revisit it, my friends and I would drink and watch it. Then one night with my friend Brenna, after we finished a bottle of wine I thought it would be fun to make an Instagram account about Laguna, call it Laguna_Biotch and the rest is history! 
2. Instagram is obviously your major account, but if you had to choose another social media platform to utilize which would it be and why? 
I would really love to utilize Twitter more, I know that it is a great platform to go viral. I do have a Facebook page for Laguna Biotch just as a place to save lives with cast members, sometimes I post the same content but I am definitely not nearly as active on that. 
3. Let's play a few little rounds of Hug, Marry, Slap (A PG version of f*ck, marry, kill).
Stephen, Jason, Talan:
Slap – Stephen
Hug – Jason
Marry- Talan
Justin Bobby, Brody, Spencer
Slap – Spencer
Hug – Justin Bobby
Marry – Brody
4. Getting a little meta now by discussing your own interviews on your live, which was the most awkward, and which was the most fun?
I definitely think that the most awkward one was with Kristin simply because I hadn't talked to her personally before that. I walked into her store and it was our first time meeting, I was nervous, she seemed to be a little nervous. I would say probably five minutes into the live she seemed to relax a bit which was good. She was super nice though, I think it was definitely a new experience for her, plus she had no idea what I was going to ask her during a totally live interview, I'd be nervous too.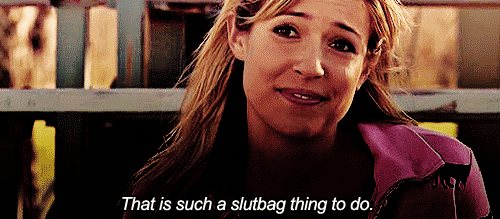 As far as the most fun, I am going to be super diplomatic and say that I have really enjoyed all of them. I have learned a lot of background stuff about the show along with what they are up to, how the instant fame they received kind of messed with them. It was nice to hear Jessica's side of the story, Kyndra and Cami talking about their more negative experience with the show. I will say I just did a live with Morgan and Alex, even though there were a lot of technical difficulties we still had a great time. 
5. Twitter is a constant mess of a demand for a reunion of The Hills, do you think a Laguna Beach reunion would be better? I foresee a much more interesting "Where Are They Now" for the LB cast.
I would absolutely love to see a "Where Are They Now", I think it would be tough to do a full series again but some kind of maybe three-part special would be amazing. I am telling MTV right now, if they need a host I am here for them. 
6. What would you say is your personal 'theme song'?
This has actually been the hardest question for me. I am going to have to go with "Breakaway" by Kelly Clarkson. I heard it for the first time when I was in fifth or sixth grade and I became obsessed because I am from a small town and wanted to move, all of that. Now at 26 I finally for the courage to move halfway across the country on my own which has definitely paid off. 
7. Since today is #TMITuesday can you tell the readers something about you that they may not already know?
I tried out for the Real World when I was 20, I got pretty far in the audition process but because I wasn't 21 and wouldn't be turning 21 during filming, it was an issue. I also have over 2,400 songs on my iPod, and I also still use my iPod daily, I think that is probably surprising. 
8. ANY TEA ON KRISTIN'S NEW SHOW PREMIERING THIS SUNDAY? I AM YELLING FOR DRAMATIC EFFECT. 
The only tea that I have is that I am going to be featured on the show as long as they don't cut my part out! I was mic'd up during our interview and there were a ton of cameras on us while I interviewed her, it was terrifying but also really awesome.
From what I hear it will be similar to Dash dolls but I think the girls that work there will be much more likeable. 
9. Let's chat a bit about this MTV/E! rat, any suspects? Can you give the readers some insight on it? 
Yes, let's talk about this! A few people think I am just making it up but there are too many coincidences for it to be something I made up in my head. Basically, once my page started to get more popular they started to post a lot more about Laguna and The Hills. Last week they posted about Doug Reinhardt who had drama his soon to be ex-wife and the Biotches kind of went nuts on the post, and E! News sent a really shady comment my way. I have to thank them for that though because it brought me almost 500 new followers! 
10. Whats next for you?
I am really leaning towards putting together some kind of podcast about early 2000's pop culture. It is my favorite era of celebrity gossip and according to all of the Instagram pages, a lot of people love it. I am just worried about kind of doing a one-woman show at the start of it, but I like to think that I could get Laguna cast members on there and maybe some cast members from The Real World. I never thought my page would even become as popular as it is, so I am just excited to see where it is going to take me.
Our collaboration continues tomorrow with a brand new Laguna Beach themed post!