The month of October provides many wonderful excuse to curl up with a good horror film. The crisp Fall weather, the countdown to Halloween, and Cinema Sunday makes it's return to thenikkisin.com.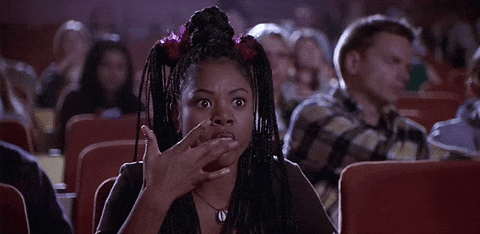 Netflix (Canadian version because I live in Drakeville) has you covered if you don't want to make your way to the movie theatre (to spend 30+ dollars to sit in someone else's sweat and not be able to pause the film to go get snacks). I've done you a favor and compiled a short list of some of the MANY spoopy flicks available on the major streaming service this month.

(No chill was harmed in the making of this list)

Fun fact: Netflix did not sponsor this post but they are more than welcome to sponsor my site tbh.

COOL LET US GET TO IT THEN SHALL WE?
Amityville: The Awakening (2017)
Contagion (2011)
The Babysitter (2017)
From Dusk Til Dawn (1996)
I Spit On Your Grave (2010)
I Spit On Your Grave 2 (2013)
Sinister Circle (2016)
Scary Movie (2000)
Scary Movie 2 (2001)
Scary Movie 3 (2003)
Scary Movie 4 (2006)
Scary Movie Unrated (2013)
Nocturnal Animals (2016)
IT: Chapter One (2017)
District 9 (2009)
Halloween (1978)
Cabin in the Woods (2012)
Scream 1 (1996)
Scream 2 (1997)
Scream 3 (2000)
Hush (2016)
Murder Party (2007)
Terrifier (2016)
Texas Chainsaw (2013)
La Influencia (2019)
Hereditary (2018)
A Quiet Place (2018)

For the kids?
Toughen them up and make them watch these. I watched tons of horror as a kid and I turned out fine I think.

Or just put on Hotel Transylvania?

Also to be noted the following films are LEAVING Netflix this month (October 20th to be exact):

Halloween (1978)
Cabin in the Woods (2012)
Scream 1 (1996)
Scream 2 (1997)
Scream 3 (2000)
And TV you ask? Well you can check out Haunted S2, The Chilling Adventures Of Sabrina S1 and Creeped Out S1 to start.


What are your top horror movies for the Halloween season? Let me know in the comments below!