Justice for Jamar here, with Big Brother Canada choosing health and safety over entertainment in this current global pandemic. This season has been a strange one with multiple house guests removals for "rule breaking" #JUSTICEFORJAMAR…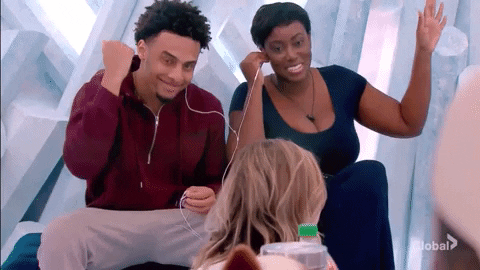 The show released this formal statement just under an hour ago:

"Big Brother Canada is a labour of love for so many, and even though it hurts to say goodbye to the season, it's the right thing to do," said Big Brother Canada Host Arisa Cox. "On behalf of the incredible people who put this show together, thank you to everyone who started this journey with us. Please take care and be safe!"
 
At this time, Big Brother Canada has no plans to resume production at a later date. After a truly unprecedented season, the show will take its final bow over two episodes Wednesday, March 25 at 7 p.m. ET/PT and Wednesday, April 1 at 7 p.m. ET/PT.
I guess Carol gets her wanted self-eviction wish then?