I say this every October but…ITSSS THE MOSSSST WONDERRRFULLL TIMMMEEE OF THE YEAAAARRRR! That means all of. the candy and the spooky times and HECK YES SPOOKY FILMS AND TV SHOWS.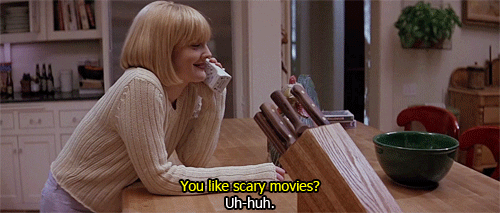 Unfortunately my FAVOURITE holiday will not include a lot of the activities I have come to love thanks to COVID-19 lockdown. No pumpkin patch trips, corn mazes (truthfully I have never been to one BUT I WANT TO), trick or treating, parties, and haunted houses.

However, I CAN watch a ton of scary movies and shows, and you can too. And if you have the Google Chrome extension Netflix Party you can watch with you friends from a COVID-safe distance! So grab your candy corn, your spookiest sweater, and buckle up to have someone talk through the whole movie(you know who you are…)! This is what is new this spooky season on Netflix:

#Alive
The Babysitter: Killer Queen
Ratched
The Paramedic
A.M.I.
Cape Fear
House of 1,000 Corpses
We Have Always Lived in the Castle
Oktoberfest: Beer & Blood
A Go! Go! Cory Carson Halloween
The Binding
Cadaver
Vampires vs. The Bronx
Hubie Halloween
To the Lake
The Haunting of Bly Manor
Unfriended
ParaNorman
Rebecca
Nobody Sleeps in the Woods Tonight
The Day of the Lord
His House
What are you watching this Halloween season? A classic slasher? Gore-filled zombie adventure? Physiological thriller? Let me know in the comment section what is on your to-watch list.