Angela 'Rockstar' Lantry is probably one of my favourite reality TV personalities. She is unapologetic, stands up for what she believes is right in the world, and I think she helped represent us "weirdos" pretty dang well on Big Brother 20. With an upcoming boxing match, a buzzing social media life and life during COVID I was more than ready to chat with this badass in this brand-spanking-new #TMITuesday interview. LETS GET INTO ITTTTTTT
1. How has your life changed since competing on Big Brother?

Since Big Brother a lot more people know who I am then before but not much else has changed.

2. You're quite active on social media, recently you got into some hot water for the criticism of fellow Big Brother alumni Nicole Franzel's wedding party. How do you handle backlash like that on Twitter, Tiktok or Instagram?

Do you regret anything that you have posted?

I don't regret anything I have posted but I will take things down if I grow tired of responding to them. I handle things fine on some days and worse on others. It's weird because people that decided they don't like you years ago don't pay attention to a thing you do until you say something about one of their favorites then its like a monsoon of hate.
3. Let's chat about this BB Boxing match! How are you preparing and you are betting on (or rooting for) in each fight?!

I'm training and working out which I never do so That's a lot in itself! There are a lot of fights but for our purposes I'm rolling with and rooting for team USA! I'm Really looking forward to the match!
4. Who is your celebrity crush?

Russel Brand, Lenny Kravitz.
5. Since today is #TMITuesday can you tell the fans something about you that they may not already know?

I once toured with a petting Farm doing kid's shows as "Farmer Angela"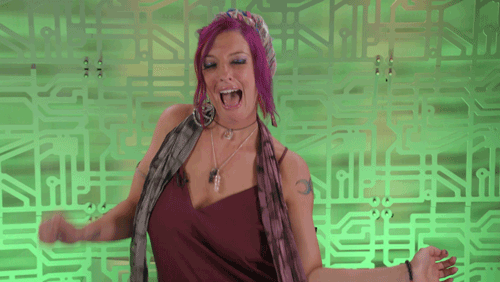 6. Your infamous line "ON MY DAUGHTER'S BIRTHDAY" is a fan favourite. How does your daughter feel about it?

She loves it. She thinks its hilarious my other Daughter says I have to go back to make a big deal of her birthday.

7. If you could choose one song to be your 'theme song' what would it be and why?

Great Question, I love music so this is really hard. But I think I'm a rainbow too funkstar bob marley remix.

8. With so many Big Brother alumni competing on The Challenge who are you rooting for? And who would you like to see be cast next?

I actually don't follow the Challenge I was happy to see Amber B I thought she got a raw deal on BB and glad she got another shot on TV.

9.What about Big Brother Canada? Have you been watching? If so, how do you feel about this season in comparison to the US version?

I have not been watching just keeping up on twitter but from what I have seen they all came to play and I like that.
10. What's next for you?

Hopefully we all get vaccinated then I would like to go back to nightclub management and throwing events parties and festivals again. Keep raising my kids, supporting my man and keep standing up for what I feel is right.