Today is a day to celebrate mom and mom figures in North America, but I grew up in the 90's and television was my babysitter and reality TV quickly became a minor obsession for me. So to celebrate those two things here is a list of some of my favourite reality TV moms with selective air dates, and in no particular order.

Lets start with a fan-fave…
Janet Leding – The Simple Life (2003)
In 2003 we were all wearing skirts and jeans, and felt the motherly love from one Ms. Janet Leding. Her family became the pioneers of Simple Life families with painfully early mornings and chores that Paris Hilton and Nicole Ritchie had never even done before.
Kimora Lee Simmons – Life In The Fab Lane (2007)
This series followed Kimora Lee Simmons (Baby Phat) and her life, business, and family. In elementary school if you didn't have Baby Phat you weren't cool.
Teresa Giudice – The Real Housewives Of New Jersey (2009)


Now there were a LOT of entertaining moms to choose from the real housewives franchise but I will simply never get over Theresa saying "prostitution wh*re" and her daughter's viral TikTok song.
Dr.Holly Hatcher-Frazier – Dance Moms (2011)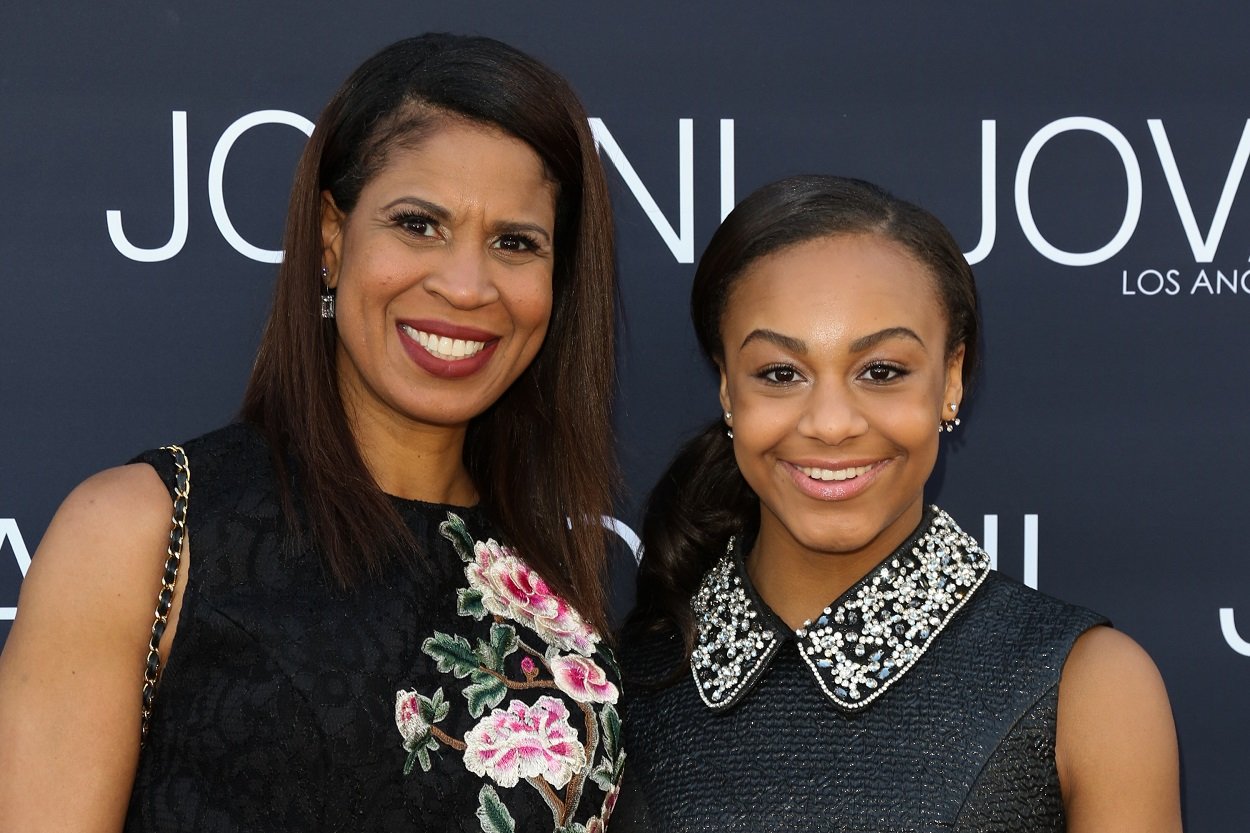 Holly always stood out to me on Dance Moms being not only the singular Black woman on the cast but her dedication to Nia. Lets not forget how many times Holly stood up to Abby, we love to see it.
Belou Den Tex – The Challenge: Battle Of The Sexes (2002)

If we're talking reality TV moms then I would be remise to not mention Belou from The Challenge. She caused tons of drama and on this particular season of The Challenge she brought her baby Lioje (the show provided a nanny).

Special mentions to other Challenge mamas: Robin, Theresa, Ashley K, Jonna, Jenna, Melissa, Beth, Melinda, Jenn, Amanda, Jasmine, Carley, Kendal, Paula, Laura…the list could go on.

(I just know Allan Aguirre is reading this and rolling his eyes that I once again have listed the show's mothers LOL)
Amber Diamond – Are You The One (2014)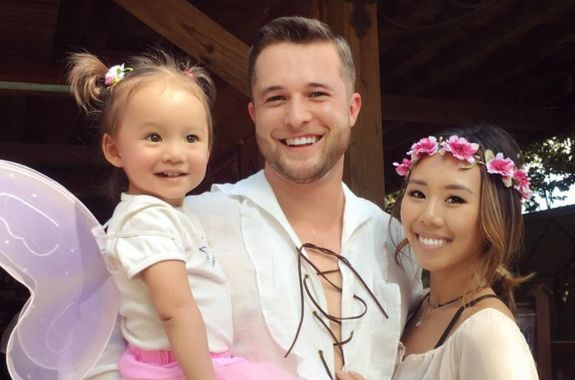 One of the most successful 'perfect matches' in the show's history is Amber and Ethan from season one of Are You The One. The two wed and welcomed a child together.

Michelle Rothschild-Patterson – I Love New York (2007)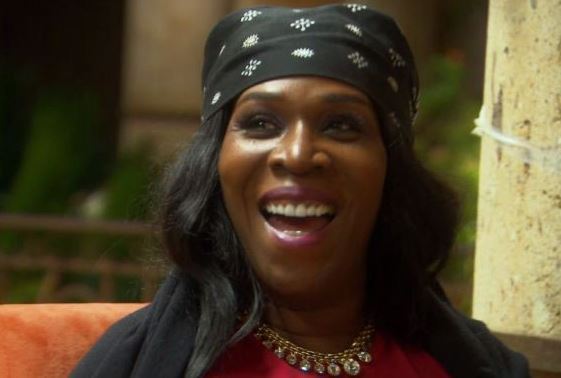 This queen birthed a queen, reality TV ICON Tiffany "New York" Pollard. Michelle was one of the most compelling and interesting reality TV moms of the early 2000s. There is no denial of her messiness and drama.
Angela Rockstar– Big Brother 20 (2018)


"ON MY DAUGHTER'S BIRTHDAY?!" Angela is outspoken and so likeable and a loving mother. I want to see her on another show tbh.


Bali Chainani – Family Karma (2020)

Bali,Bali, Bali, she will be blunt with you and you're going to take it. The Family Karma star is a badass mom and business woman.


Amber Joy Mariano – Survivor (2020)

This survivor winner met the father of her children/husband, the iconic Boston Rob, on the show. Yes they were the first on love island imo.
Cheyenne Floyd – Teen Mom OG/AYTO/The Challenge (2015)

How can we not be thankful for Chey for bringing Ryder into this world. The reality TV mom is expecting her second child with her now fiance.
Special mentions to a few other Teen Mom alumni: Maci, Mackenzie, Chelsea and Kailyn.
Kris Jenner – Keeping Up With The Kardashians (2007)
The original momager, how could I leave this wine guzzling ladyboss off of this list?
Heidi Montag – The Hills/I'm A Celebrity Get Me Out Of Here/The Mother-Daughter Experiment: Celebrity Edition etc (2006)

Honestly, this one is mostly for Kelli but Heidi has always been such an interesting reality TV personality. From her many surgeries to her iconic friendship breakup with Lauren Conrad Heidi has provided lots of great TV.
Barb Evans – Teen Mom 2 (2011)

I am so fascinated by Barb and I don't know why… KEIFAHHHHHH.


Day'vonne Rogers – Big Brother/The Challenge (2015)

QUEEN DAYYYYYY! If you don't stan Ms.Rogers you can go ahead and exit my site right now. Shes an icon, shes a legend, she IS the moment. Day'vonne tells it like it is and knows how to play the GAME. She is the proud mother of one daughter. Its also Day's birthday today!

Marnie Simpson – Geordie Shore/Celebrity Big Brother/Ex On The Beach/Geordie Shore OG (a lot of years)
When little Marie, our natural beauty, first joined the cast of the UK's Jersey Shore she was simply Sophie's cousin. She quickly brought the drama and laughs and viewers fell in love. She and fiance Casey (who she met on EOTB) have one son together.
Farrah Abraham – 16 & Pregnant/Teen Mom/Ex On The Beach/Backdoor Teen Mom/Single AF/Celebrity Big Brother/Couples Therapy/Marriage Bootcamp (a lot of years, I am out of breath.)

What can I say I love messy reality TV and that is just what Farrah Abraham is. She is a hot mess express and has been since she first hit our screens on 16 & Pregnant as the cheerleader whos baby daddy tragically died prior to the birth of their child Sophia.

Abraham has gone on to try her throat at singing, try that same throat in the adult video industry, and get kicked off of Teen Mom. Additionally shes been on SO many reality shows I probably missed a few.

Snooki – Jersey Shore, Snooki & Jwoww, How Far Is Tattoo Far, Nicole and Jionni's Shore Flip, Master Chef Celebrity Showdown, Dancing With The Stars,Celebrity Shore etc. (2009)
"PARTYSSS HEREEEEE" from public intoxication to being a mama Snooki has one of the more interesting transformations and really is a pillar of reality TV.

Special mentions to fellow J Shore moms: Jwoww and Deena.
Did I miss your fave? Let me know in the comments!