With a perfect match within the first few episodes already, this AYTO cast is not playing games (well some of them seem to be…) when it comes to finding their matches and getting that GUAP. This week I sat down to ask Gio some question about the show, his relationship with Kaylen, find out that he may or may not be a giant nerd and more in this all new #TMITuesday interview.
1. What initially attracted you to Kaylen?
I was initially attracted to Kaylen because we had a lot of things in common and in a lot of ways I felt she was the female version of me. And of course she's gorgeous.

 2. Do you watch any other reality TV shows?
I grew up watching MTV. Real World, the challenge, but I don't watch too much reality TV nowadays. I'm more of a cartoons and movie kind of guy.
3. Which fellow cast member do you feel you created a long lasting friendship with? Who was your perfect BFF match?
Asaf was definitely my best friend in the house, we are still friends and I just think he's an amazing person with great energy a big heart. He was the only person who maintained a positive mindset throughout all the bullshit in the house.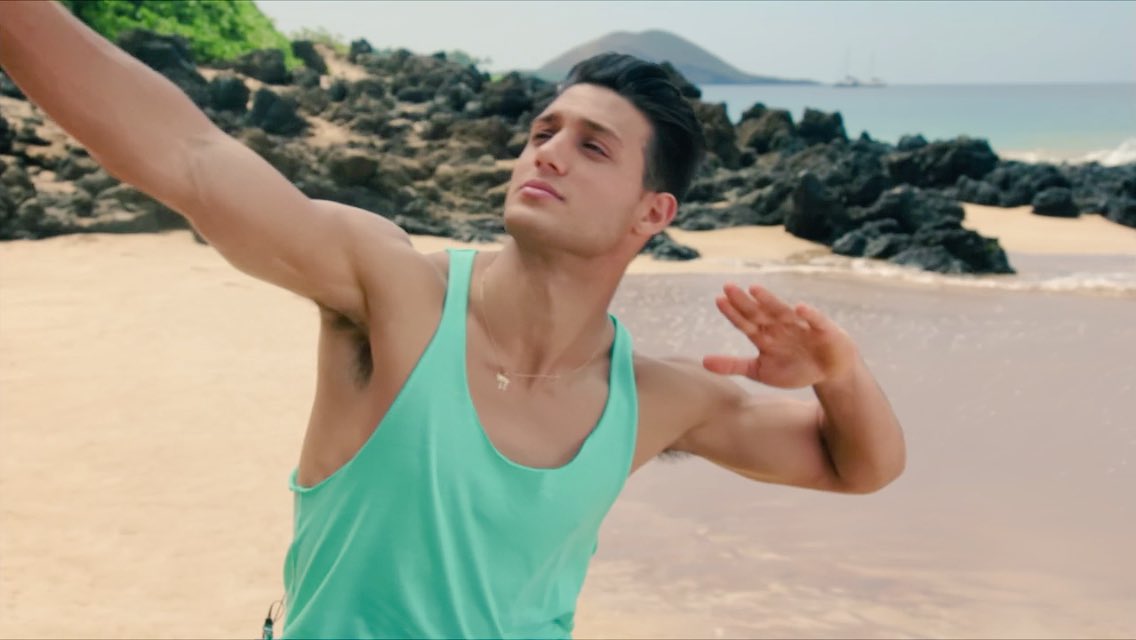 4. Speaking of, do you keep in touch with any of the cast still?
Majority of the cast I do not keep in touch with, and I have no desire to, as people watch the rest of the season they'll see why. But I'm definitely still in contact with Asaf, Prosper and a few others.
5. Since today is #TMITuesday can you tell the readers somethings about you that they may not learn from the show?
One thing you will not learn about me on the show is that I'm a big-time nerd. I love video games, movies, music, cartoons. I kind of have a double life where half of the day I'm out being an athlete and the other half I'm in the studio or gaming.
 6. How has your life changed this the show aired?
Since the show aired I'm definitely getting a lot of exposure which is awesome. A lot of people are showing love, A lot of people are supporting me. At the same time there's a lot of haters a lot of scrutiny but that comes with the territory. I don't really care about the fame or the limelight I didn't go on the show for that. Being on Are You The One wasn't a stepping stone for me, it wasn't a career move so even if I didn't have the followers or the attention I'd still be fine.
7. Do you believe in love at first sight?
I do believe in love at first sight. It's definitely more of a feeling. I believe that natural attraction is pure attraction and going with the flow is the best way to go about things.
 8. What would you say is your 'theme song'?
My theme song has to be Lucky Me by Chris Brown after you see what I went through in the house it'll make sense.
 9. How did the house change when the first perfect match was confirmed?
When we got our first perfect match it was a great feeling it gave some people in the house hope that needed it. It gave some people motivation that needed it.  it was definitely a step in the right direction.
 10. Whats next for you?
What's next for me? I am working on music that corresponds with the show. I'm in the gym everyday. and I'm just focus on being a better person. You know the end goal for me, short-term and long-term is happiness and, not only being happy but maintaining that happiness.
I'm rooting for you Gio, and y'all can root for Gio + the rest of the AYTO4 cast Monday nights on MTV at 10pm, and keep up with Gio on Twitter!
Stay tuned for all new posts every week on the site too!