Last night was the 88th annual Academy Awards and as an avid film fan I found myself pretty surprised at how invested in the musical aspect of the show I was. Here are my musical highlights of the award show hosted by Chris Rock:
Lady Gaga's performance of "Til It Happens To You":

Well, she did it again. After leaving me sobbing from her performance at the 2016 Grammys, the award winning singer performed her song "Til It Happens To You", a song about sexual abuse, and rape culture. Gaga played piano alone on the stage until she was surrounded by real life survivors. Incredibly moving, and emotional it was really the highlight of the night's performances.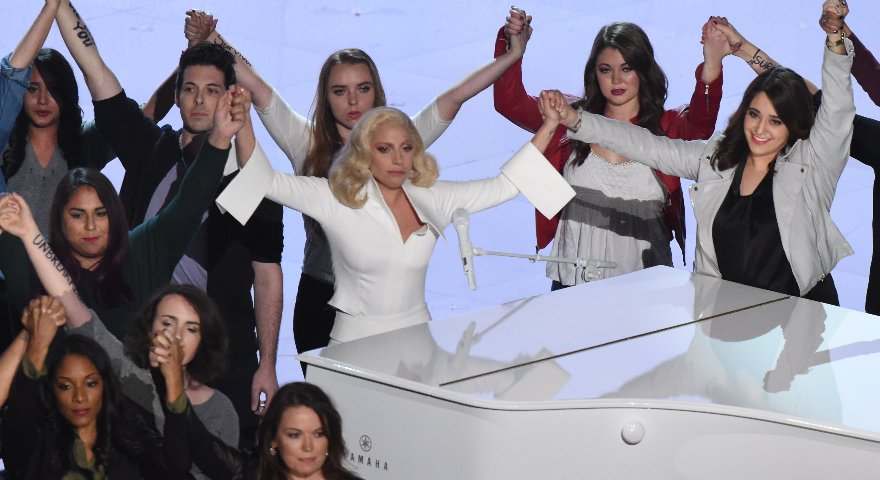 "Amy" Winning Best Feature Documentary:
A documentary that has stuck with me since my first of many viewings snagged  the award.
Dave Grohl's Tribute Performance:
The always cool rockstar played A Beatles' classic "Black Bird" during the annual tribute of entertainment legends who have passed away.
The Hateful 8 Wins Best Score:
I really thought Star Wars: The Force Awakens would win this tbh
The Weeknd Performs "Earned It"


The Canadian artist and nominee performed his song from the Fifty Shades of Grey soundtrack which was the only reason that film should have been mentioned at the Oscars.
John Legend Literally Just Being There
Thats all. He, and wife Chrissy are just too cute.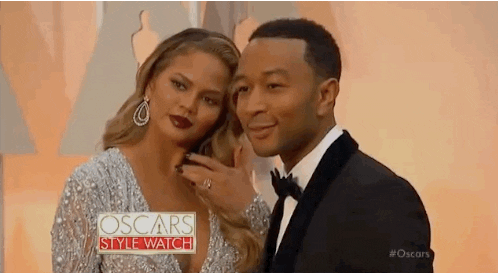 Mad Max: Fury Road Wins Best Sound Mixing:

I predicted the film would nab awards for best make-up, and costume but it really swept up the editing awards too.
Sam Smith Wins Best Original Song for "Spectre"
The openly gay performer dedicated his win to the entire LGBTQ community in a touching speech for his title song in the latest James Bond film. Not knowing at all that he is NOT the first openly gay Academy Award winner…
The Hateful 8 Wins Best Score:
I really thought Star Wars: The Force Awakens would win this tbh