From keeping it real in New Orleans in 2010 on MTV's The Real World, to competing for millions of dollars on The Challenge this week's feature is no stranger to TV. With her Youtube channel premiering tomorrow (first video dropping Thursday) and the premiere of her latest reality TV project Ex On The Beach: Peak Of Love next month this queen and I had a LOT of chat about.
1. What can we expect from your Youtube channel?
Jemmye Explains It All is exactly what my followers would expect from me.  It's going to be me sitting on my couch, drinking wine (of course) and discussing all things reality tv & pop culture.  I also made the decision to take the channel a step further and include my real life bc I am such a private person at times, so I want to finally give the people that follow me a glimpse into my real life. I guess simply put Jemmye Explains It All will be all access to everything me. 
Also, anybody that knows me knows that hosting is my long term goal so there will be a Drinks With Jemm segment where I will go into full hosting mode. All interviews will take place over drinks at different Nola bars/restaurants so my followers will get a taste of Nola from this channel as well.
2. Last time we chatted in 2017 I asked you to tell me something about you that the readers may not already know and you said:

"I think a lot of people assume I am a mean girl because I do throw shade in my interviews, but I see those interviews/confessionals as my platform/opportunity to be expressive(similar to a comedian on stage), so I think the biggest misunderstanding about me(especially this season) is that I'm a real-life mean girl, when in reality, I am the furthest thing from that. People that know me will tell you I am the friendliest/nicest person you will meet and just because I am occasionally shady on a REALITY TV show doesn't mean that's how I am in my real life."
Is this still true? Is there anything else you can spill about yourself?

I will always be a shady bitch in my interviews/confessionals & you can expect the same energy from Jemmye Explains It All….  #foreverpetty
3. Have you been keeping up with this season of The Challenge? Thoughts?
I'll just say what everyone else is thinking…. This cast is EXTREMELY unlikeable. I find myself watching and wanting everybody to lose.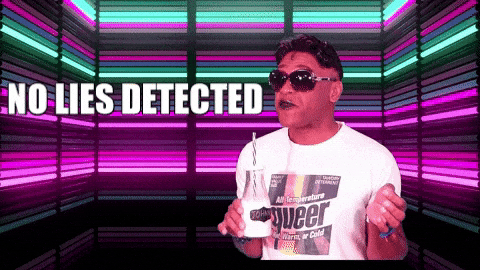 4. If I were to go to New Orleans where is the first place I should go when I get there?
Lafitte's Blacksmith Shop* for a purple drank! It's said to be the oldest bar in the United States and it's my go-to Bourbon spot!

*Lafitte's Blacksmith Shop is a historic structure at the corner of Bourbon Street and St. Philip Street in the French Quarter of New Orleans, Louisiana. Most likely built as a house in the 1770s during the Spanish colonial period, it is one of the oldest surviving structures in New Orleans.

5. I'm certain MTV tried to fool you when you were cast on Ex On The Beach: Peak Of Love so how did they do it?
I knew in my gut it was Ex on the Beach from the moment I got the first call and I was so hesitant to do this show because I have been so private with my love life since Knight passed. But I felt like it was time to move forward and finally share a story that I had kept so private. I was tired of hiding this part of me & timing just felt right. 
6. Speaking of the show, what can we expect?
I think you can expect this season to be WAY better than the previous season that just aired.
But more importantly, you can expect weekly recaps of each episode on my channel. All the Peak of Love tea will available on Jemmye Explains It All starting with episode one which airs December 5th.

7. Are there any vloggers that inspired you to start your own Youtube channel?
I am obsessed with Brunch With Tiffany which is I Love New York's channel. She is forever the queen of reality tv.

8. You mentioned you may have some guests on your channel, who is your dream guest / when should I skype in for a video?
Ideally, I would love for Drinks with Jemm to be to MTV's youtube channel version of Brunch With Tiffany which is on VH1s' channel.
So based on this my idea, my current dream guest at the moment is Jenelle Eason from Teen Mom. I would die to get a sit down with her. Despite everything, I see the good in her. I want her to come out from all of this on top. So in a perfect world, I get the tell-all interview with her and then she rejoins the Teen Mom 2 cast and we finally see her win, on her own, without a man.
And go ahead and book that flight to Nola, The Drinks with Jemm table will be waiting for you.
9. I have to ask, what's your go-to wine?

I am not a wine snob at all. I truly love all wine equally with the exception of Chardonnay(but let's be real I will drink Char if it's the only wine option) but my go wine is Cabernet Sauvignon. My love for wine is so real I dream about having my own wine brand, but baby steps first, I can't wait to land a wine sponsorship for my channel.
10. What's next for you Jemmye?
I want to put all my focus into my channel. Jemmye Explains It All is my new baby so I just want to focus on this project as much as possible over the next year and see where the opportunity takes me.
The best part of working in reality tv is you never know the next call you're going to get or what show awaits you next and I have nothing but good energy for 2020.
Be sure to subscribe to Jemmye's Youtube channel for fresh content and lots of wine.

And check out thenikkisin.com next Tuesday for an all new #TMITuesday interview.