Summer is here, and its hitting hard already. Although I am firm believer in smoothies being a year-round treat they tend to just taste better when the sun is shining bright. I hunted for a Summery smoothie that is not only healthy but tasty as heck! Thankfully Buzzfeed had me covered with "Caribbean Queen". I'm personally not big on coconut, I know I know…., but I do know the benefit of it.  Use as a pre-workout snack, or post by your favourite protein/superfood powders.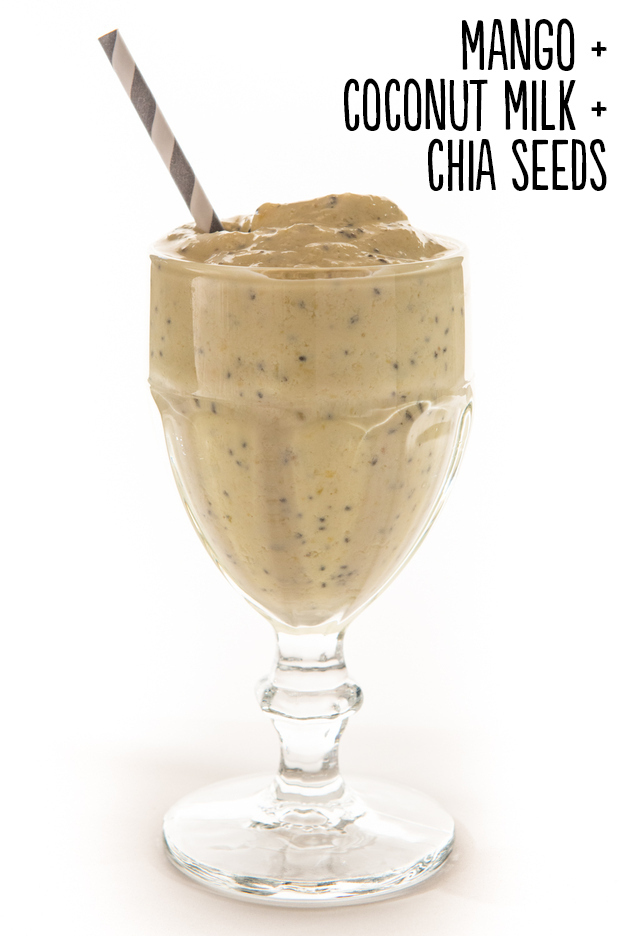 What You Need:
Frozen Mango (8 pieces)
½ cup So Delicious coconut milk
1 tb of chia seeds
 Place  frozen mango (about ¾ cup) and  coconut milk into a blender. Blend until smooth. Then add  chia seeds and pulse just a few times to combine. Serves 1.
Extras: You can add ground nutmeg, protein powder, or 2 tablespoons shredded, unsweetened coconut.