If you don't take a selfie, or have a photo taken for you of your workout did it really happen? We don't all have access to top of the line equipment, or training. Heck some of us don't even live in a palce where the weather is nice enough to run outside all the time (I see you 1 month long Toronto Summer -.-). So who does? Celebrities of course! Here are my top  favourite celebrity fitness shots:

Taylor Swift & Gigi Hadid
Squad goals, BFF goals, fitness goals.

  Kevin Hart
The comedian even has his own line of Nike trainers      

Tony Raines & GF Alyssa
The MTV personality and girlfriend (who you may also recognize from The Real World: Skeletons) are going hard lately in the gym, and are also expecting a baby girl.
Jennifer Lopez
It took a minute, but J.Lo figured out how shirts work
Vanessa Hudgens & Austin Butler
I want to be annoyed by couples who work out together, I do. Its in my nature as a city girl to be jaded and whatnot but this is cute and I'd totally workout with someone I was dating if they were into it. TBF in this shot, our boy Austin does not look into it…
 Colton Haynes
The actor tweets about his love for tennis and is even close friends with tennis pro Serena Williams.
Shay Mitchell
The Pretty Little Liars star often Snapchats her workouts
Dwayne "The Rock" Johnson
If this is what the tooth fairy looks like then go ahead and take my teeth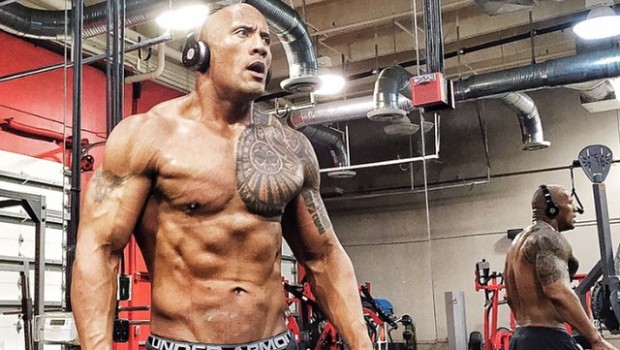 Johnny Bananas
To keep up with the MTV Challenges resident "villain" Bananas has to keep fit, he is seen here with fellow show vet Mark Long.
And finally…
Kourtney Kardashian
Haters gonna hate, this mother of 3 stays fit.