For decades the "mean girl" stereotype has ruled the television school world pulling horrible pranks, being the queen of popularity, getting the guy, and making us all root for the underdog in the situation. Here's a list of some of my favourite TV Mean Girls throughout the years:
Kate Saunders: Lizzie McGuire
Just because you got a bra before Lizzie doesn't make it okay to bully her KATE.
Blair  Waldorf: Gossip Girl
Blair is one of those rare TV mean girl who you grow to love and root for Amber & Ashley: Hannah Montana
A team of haters, but haters are always lowkey fans.
Kristin Cavallari: Laguna Beach/The Hills
From Laguna, to Cabo (but what happens there stays there yeah?), to The Hills Kristin really made an effort to be Lauren's enemy.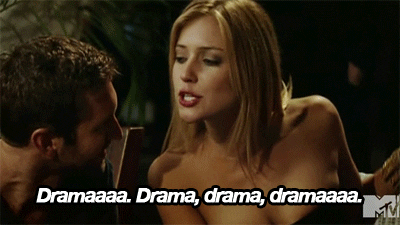 The Ashleys: Recess
The name Ashley sure seems to be a TV mean girl name, the Ashleys always had it out for our girl Spinelli too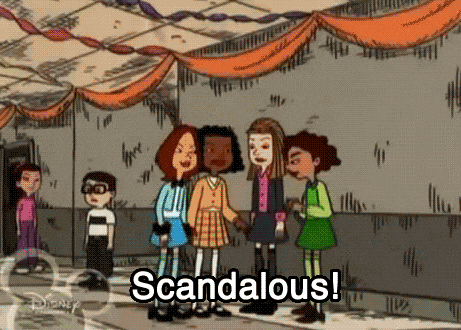 Nicole Julian: Popular
Some of us are still holding out for a Popular season 2, but Nicole showed us that you can be surrounded by people who want to change and still be total a bi*ch as long as you have Mary Cherry by your side.

Zoë Rivas: Degrassi
Zoe is one of those characters whos behavior of destruction is explained by the horror she goes through during her time on the series (which is on going). But damn is she good at being bad.
Naomi Clark: 90210
This is one mean girl I liked from episode one, but you could find yourself cringing at her choice and bullying still.
Alison DiLaurentis: Pretty Little Liars
To be fair, karma sure gets Alison for like 6 seasons now…
Cordelia Chase: Buffy The Vampire Slayer/Angel
"God, what is your childhood trauma!?"
Ok not all mean girls are blonde, just most of them…