From the magical creatures who bring Toronto my favourite geek-fest Atomic Lollipop comes a night of nostalgia, glitter, and all the throwbacks you need!
APOP is back from hibernation THIS FALL for…
FAKE PROM: BIG SHINY '90s ft. Wannabe: The Spice Girls Tribute Band
"STOP RIGHT NOW and dust off those POGs, because we're taking you back to the days of cheesy deco, and teacher chaperones for a no-curfew night of great music, bad decisions, and shameless Tamagotchi neglect! It's FAKE PROM!
Join WANNABE: The Spice Girls Tribute Band and the MUCH VIDEO DANCE CREW for an all '90s nostalgia tsunami- packed with tunes that made you drop your furbies, grab your Walkman, and get on the floor!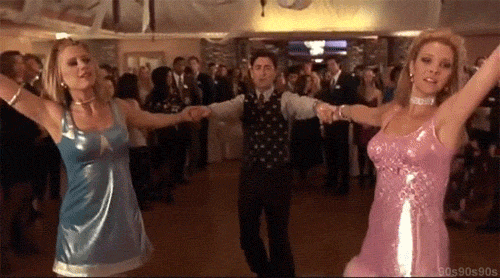 We're serving up Barbie Girls, Sandstorms and more, so bedazzle that fanny pack, dig up a date, and Hammer till you drop! Come in your freshest duds for a chance to be crowned Fake Prom King and Queen, or win riches and glory at POGs MAJOR LEAGUE GAMING! Whether you throw it down in the ELECTRIC CIRCUS DANCE OFF, or just do The Carlton, you've gotta SAY YOU'LL BE THERE!"