How does one announce the upcoming launch of their online boutique in a way that isn't narcissistic, and annoying? Well it is certainly not by doing so on their own website, but like my #WorfWednesday posts, and my Twitter bio "I don't give a damn about my reputation" (for the record, I mostly do.) so I'm doing it this way. Launching in the Winter/Spring of 2017, my online boutique will feature handmade hair accessories by me, jewelry, and chokers. Some will be designed/made by me, some will be wholesale; but all will be dope I promise. Leading up to, and post launch time I will be reaching out to influencers and fellow bloggers.  Want to get involved? Shoot me an email !
Now, if I were a Geordie I would launch it all with LaSula or Honeyz, and I'm a Z-List, self-proclaimed failing actress (seriously my business card actually says that) so there is no corporate backing here.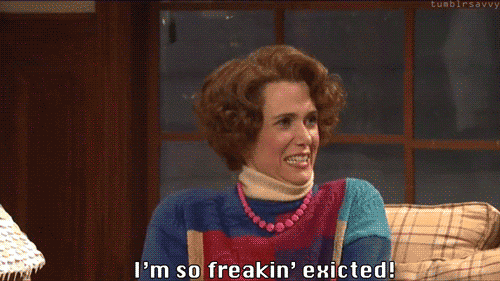 For updates, and new posts follow the official Instagram account here, and tell your friends, and their friends, and their friends, and their friends, but not their friends' friends' friends' friends' friends because that's really obnoxious.