The season finale of the latest round of The Real World in Seattle left us all with a lot of questions. Okay it left me with a lot of questions like: Did Ty keep the baby? Wtf is Peter's deal? And,, why didn't we get to know Kim better? I can answer at least two of those inquiries with: According to Jen's Instagram she and Peter are still an item. As for Kim I figured the bet way to get to know her better was with a little #TMI.
1. Has your life changed at all since the airing of the show?
To be honest my life hasn't changed one bit except for the fact that people might recognize me here and there from the show when I'm out and about. But nothing crazy so far!

2. Since today is #TMITuesday can you tell the readers something about you that they may not already know? (Hidden talents/guilty pleasure?)
I love green olives. I could eat them all day. Honestly if I wasn't for the sodium I'd chug a whole bottle of them. 
3. You and Tya seemed to patch things up, have the two of you kept in touch? Is there a possibility of a friendship there?
No we haven't been keeping in touch and I think in order for there to be any type of relationship it would involve communication but there's none of that so yeah lol 
4. When you first found out you were a part of the twist on the show was there ever a thought of you wanting to back out of it all?
I thought it was hilarious because I could barely remember who this girl was so it was extremely random but not enough to make me back out of the show. 
5. What would you say is your 'theme song'?
Bad n Boujee by Migos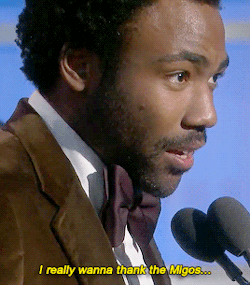 6. Your season of The Real World had not one but 4 cast members leave the house before the end of filming; Would you have preferred to see anyone else leave? Do you believe all the cast members who left/were kicked off were done so in a justified manner?
Honestly I don't get how you get kicked off of such a laid back reality show but I guess to each their own. I wouldn't of had it any other way. Everything happened for a reason.
7. I feel like fans could have gotten to know you better than they did. What is something that was not aired about you that you feel helps describe you as a person?
My sense of humor was definitely something I wish the viewers could've gotten a better glimpse of. I'm such a laid back sarcastic person I really felt like I could've connected better with the audience if the show was edited differently but it's all good. Most of the viewers follow me on social media and see my YouTube videos so it worked out. 
8. Do you watch any other reality TV shows?
I'm the fan of Little Women Atlanta and Dallas. Those two shows are ICONIC.
9. What was your favourite part of your Real World experience? 
Getting to step out of my social element and mingle with people in a different environment. It really tested me and showed me that I'm pretty good at making friends. 
10. Whats next for you Kim?