This week's feature has seen her fair share of drama on MTV's Are You The One's latest season, but that is not the last we saw of her. I had a chance to chat with Alicia Wright about her time on AYTO, her new show Second Chances, love, drama, and how to deal with haters in this all new #TMITuesday.  And if you have not finished season 5 of AYTO yet, this interview WILL contain spoilers.
1. Did you watch any of the previous seasons of Are You The One?
Yes, I've watched every season!
2. What is an average day like for you?
My average day is pretty chill, I'm into working out more these days, I spend a lot of time with my youngest brother (he's 3 years old, I also have 3 other brothers), and getting back to working.
3. You have been receiving the majority of the hate on social media, some even from AYTO alumni, how do you handle the hate? Do you have anything to say to the haters?
Lol if you got haters you're doing something right. It really doesn't bother me I just look past it, I think it says more about the people talking than it does my character to go out of their way to only speak about me behind a phone…it's ridiculous. There's nothing to say to negativity, that's for them to look back on and self reflect that they choose to speak that way. I'm living life, focused on way better things that what a person does on an edited TV show.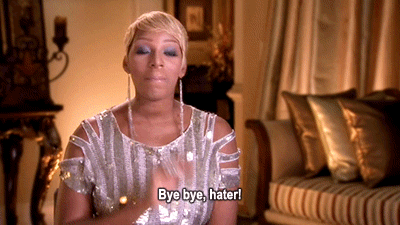 4. Do you think you were accurately portrayed on your season of Are You The One?

HELLLLLLLL to the no. They clearly needed to play up the "villain" crap and I guess I fit the bill. I personally am not a people pleaser so I didn't walk into the house trying to be something I not, nor did I care if I pissed people off, so I guess they just thought I could handle the villain role and here we are today. I think if anyone else was placed in my shows they'd lose their mind.
5. Lets talk Second Chances, what made you want to compete on the show?
Honestly second chances was a spur of the moment decision. I found out while still in DR, and I was excited for another chance at money but it defiantly put a toll on other things.
6. What would you say is your theme song?

My theme song these days is definitely COMING OUT STRONG- by Future/The Weekend …but like…..my like forever theme song will be Back that ass up by Juvenile, it just gets me twerking every time lol
7. If you could do anything differently on AYTO, or Second Chances would you?
Oh I would for sure not give into temptation if I could redo things, it would've saved a lot of stress, and prevent real life heart break .
8. Since today is #TMITuesday is there anything you can tell the readers about you that they may no already know?
Umm interesting something people don't know, lol idk 
9. Do you keep in touch with any of your former cast mates? (if so who? if not any, why not?)

I keep on touch with Derrick mainly from my cast , and obviously I dated Eddie after so we kept in touch and season 4 Tori and Mikala a lot ,
my cast is
just too much that I'd just rather not. Lol
10. Whats next for you Alicia?
What's next lord I hope bigger and better things haha, I'm definitely back to normal me and life adjusting so I just want to make money and remain happy, continue traveling and if I end up on TV again….don't be surprised lol
You can catch Alicia on Are You The One 5 on mtv.com and check her out with her perfect match on Second Chances Wednesdays on MTV!