I'm less invested in this season now even though I'm such a fan of Ryder and I GUESS her parents too. I'm more excited for next week's episode, to be honest when the OG's meet the new moms for a promotional shoot.
Cheyenne: The AYTO and Challenge alumni tried to work things out with Zach and we all keep rooting for a Chey x Cory reuniting.
Catelynn: It's Carly's 9th birthday (yes that means we have been watching Cate and Tyler on our screens for nearly a decade). We learn that the adoption is closed and that the adoption agent sucks. Nova blew out a candle for her sister though, and I hope one day the two reunite.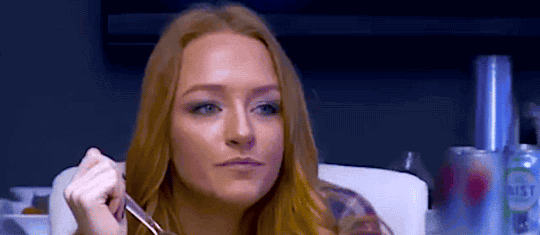 Bristol: Dakota still sucks, and Bristol learned self-defense, plus she got a new home.
Maci: Ryan went to rehab, finally. While Maci hates that Bentley is getting older.
Amber: When Gary's boo Krissy reveals she had a miscarriage we learn Amber also had one when she was with (the very creep) Matt.