While we were all quite aware that supermodel Gigi Hadid and on-again-off-again boyfriend Zayn Malik were expecting their first child together it came as a shock to fans to see actress Billie Lourd announce a birth.

Lourd, daughter of the late Carrie Fisher, and her fiancé, Austen Rydell, have welcomed a son, Kingston Fisher Lourd Rydell. And Hadid and Malik had a baby girl with an unreleased name as of now.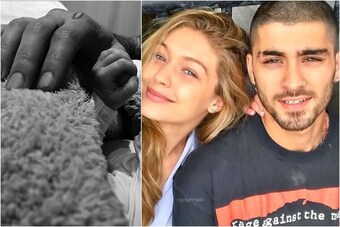 Billie Lourd is best known for her roles in American Horror Story, Scream Queens and Star Wars while her fiancé also works in film behind the camera.

Gigi Hadid is an American supermodel and Zayn Malik is a recording artist best known for being a founding member of the icon One Direction.

Congrats to both couples!