One of the keys to a solid sketch comedy team is chemistry, and Canadian sketch  comedy group O'Brother has the BFF thing on lock.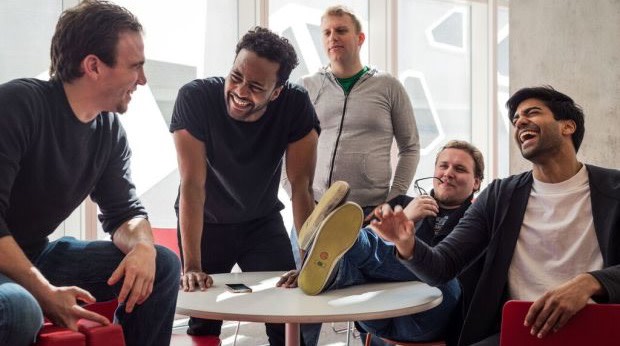 The comedy crew, which is made up of: Raymond, Dalmar  (both former #TMITuesday features), Shane, and Mike are in the midst of creating a new webseries and need your help via IndieGoGo.
The group met while working on Degrassi, well everyone except Mike. Sorry Mike.
Degrassi has a way of creating well written stories, and long lasting friendships that lead to further creative endeavors; Take Olivia Scriven (Maya) and Lyle Lettau's (Tristan) band Cute Wh*re, or Ehren Kassam (Jonah), and Eric Osbourne (Miles) band Eleanor Shore and  for example. The series is set to have a 15 episode first season with a slew of themes such as sci-fi, and guest stars including Degrassi alumni/Miss Conception creator Melinda Shankar (another #TMITuesday feature!), and Reign's Jonny Kanyon.
The campaign still has another month or so to go, and has some pretty cool perks too, some include getting your name on IMDB and range from $5 to $100+.
Check out the group's IndieGoGo pitch, and click here to contribute:
You can keep up with the group on Twitter, Instagram, and Facebook for further updates, cast announcements, and I would bet some BTS footage!