2016 was a CRAZY year, so when Nikki asked me for my top tracks of the year I couldn't resist.  I'm known as the guy you PASS the aux cord to because I take my music and my playlist very seriously. This past year gave us some SUPER LIT music to jam out too! We got some great slow jamz, club bangers, festival vibes & everything in-between to get your New Year's Eve party BUMPIN!

16.) "Panic Cord"  – G Fresh (Hucci Remix)
 This song is really underrated! I heard it at the beginning of 2016 and really like it. Even though it came out a few years ago. I really like chill songs, but with a trap vibe, and this matches that perfectly
15.) "Fade" – Kanye West
The beat of this song is what I really like the most. Kanye is one of my favourite artists and I was a really big fan of this whole album. PLUS Post Malone & Ty Dolla $ign are featured on it as well! Fans of both of them
14.) "White Iverson" – Post Malone
Although this song didn't come out in 2016, when i heard it in 2016, I became a huge fan of it! It was just a really DOPE song to vibe out too. Swaggy. Chill. Def became a fan of Post Malone after being introduced to this song. I played it A LOT
13.) "Belong" – EDX
EDX is a new artist i got introduced to. I really like his take on deep house. Personally, I'm a HUGE Deep House fan and EDX make perfect beats & songs I really like. This song I played all the time & def deserves to be on this list!
12.) "Come And See Me" – Partynextdoor feat. Drake
Partynextdoor is one of my favourite artist!! Prob top 5 tbh. And I STILL obsess over this song. It's just a good slow jamz song, with a feature from Toronto's very own, Drake. Can't go wrong
11.) "Exchange" – Bryson Tiller
This song isn't entirely new or from 2016. But the album was still being played, long after it came out in October, 2015. Exchange was really one of the songs I played over & over again. I'm super proud of Bryson & how far this guy has come. I'm a fan of him for sure & love his true R&B sound. Not a lot of artist have that these days and for that reason, I'm constantly playing his music
10.) "I Took A Pill In Ibiza" Seeb Remix – Mike Posner
THIS SONG got me SO excited for festival season and Summer in general. This song was prob thee only thing I listened to for 3 straight weeks! Good vibes allllll around
9.) "Closer" – The Chainsmokers feat. Halsey
Now, I WASN'T a big fan of The Chainsmokers. After their "Selfie" song, I wasn't interested in hearing any songs done by them. 
But this song really changed my perception of them. Immediately when I heard this song, I fell in love and played this song constantly for about a week. I also saw them preform this song at a music festival I went to and it made my life!!
Lets be honest, this was one of the biggest hits this year.
8.) "Superfriends" – ZHU
I really fell in love with ZHU this year. His album Generationwhy was played constantly on my commutes and drives. I was used to hearing his remixes and was a fan of him because of them. But this time around, I really became a fan of HIM and his style of music. To me, it's a different sound of EDM that's out there today. I little more instrumental. I little deeper than just a party feel. Although some songs, like this one, have a trap feel to them. I'm a fan.
7.) "Highlights" – Kanye West
The Life Of Pablo album was one of my favourite albums this year. Song after song I loved and I also had the chance to go to the Tour as well. I really liked the whole vibe of the album, but this song ALWAYS got me hyped, wherever iIheard it. You could almost say it was the 'highlight' of my year
6.) "Controlla" – Drake feat. Popcaan
It seemed like a lot of artists were influenced by Jamaica's sound this year. And that's not a complaint either! This song for me, was the song of the summer. It just provided good vibes, with a dancehall style. The underbelly of the song alone, could liven any party
5.) "Pick Up The Phone" – Travis $cott feat. Young Thug
Travis $cott was one of my favourite artists of 2016. Travis released a TON of tracks this year alone, and "Pick Up The Phone" was one of my favourites!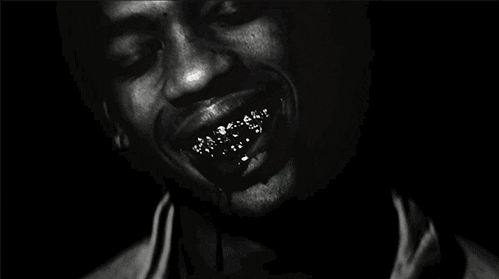 4.) "Uber Everywhere" – Madeintyo
Now Madeintyo was a new artist that I had never heard of before. But this song blew up in the beginning of the year. Especially since the convenience of Uber was on the rise in the City too. This song was literally my anthem when it came to me making decisions or plans. Whether to call up an Uber, or keep my self home. I literally 'Uber'd everywhere'.
3.) "Too Good" – Drake feat. Rihanna
Mr. Toronto man himself came out with a super hyped album this year. "Views" had an awesome sound to it. Hype, yet chill. But this feature with Rihanna was well needed, over the sound waves. A "Take Care" Part 2
2.) "Work" – Rihanna feat. Drake
2016 was an AMAZING year for my girl Riri! From features, to even her own album, Rihanna's was everywhere – even
The Six! A friends and I went to the restaurant, The Jerk, where Rihanna filmed the music video for the song & we were star struck. This song gets me SO HYPED, it's a dancehall track that gets played everywhere
1.) "This Is What You Came For" – Calvin Harris feat. Rihanna
Now, I was a huge fan of "We Found Love" & waited super patiently for Rihanna and Calvin Harris to collab again. And this time they did NOT disappoint! I listen to this song any chance I get! On a run. During my workout. In my car. Doing Laundry. Any time, any place. iTunes says I've listened to this song 590 times. I think it's more…
Well there it is guys! Hope you enjoyed my top 16 songs of 2016! HAPPY NEW YEAR!!
Up your timeline game by following Matt on Twitter, and Instagram, and stay tuned every week for all new posts from me here on thenikkisin.com in 2017. Want to hear more of Matt's picks? Follow the social media king on Spotify for playlists for every ocassion!