Actor, singer,dancer,Youtuber,Snapchat king there are so many titles for mega talented teenager year old Dante Scott. His latest title? #TMITuesday feature on this site. I was lucky enough to talk to the Degrassi: Next Class star about music, Ariana Grande (whom we will both be seeing next month in Toronto), his views on his LGTBQ character Vijay on Degrassi, plus I reveal a role I auditioned for on Degrassi. Yea. Watch us become best friends in this week's post.
1. How do you relate (if at all) to your character on Degrassi?
I relate to Vijay in several ways, as we are almost the same person! Not going to lie, like Vijay, I tend to love the drama and the gossip of highschool. I also love his sense of style (most of the time), and we also share a passion for music. Honestly, if Vijay was real he'd be my BFF!
2. Speaking of Vijay Maraj, as an openly character how do you think he differs from past/present LGTBQ characters such as: Zoe, Riley,Marco,Fiona, Tristan,and Rasha in terms of his sexuality?
I think the reason why Vijay differs from the other LGBTQ characters in Degrassi's past and present because he is one of the first (if not the first) of the characters to not have to come out as gay on the show. Vijay came on the series as a gay character.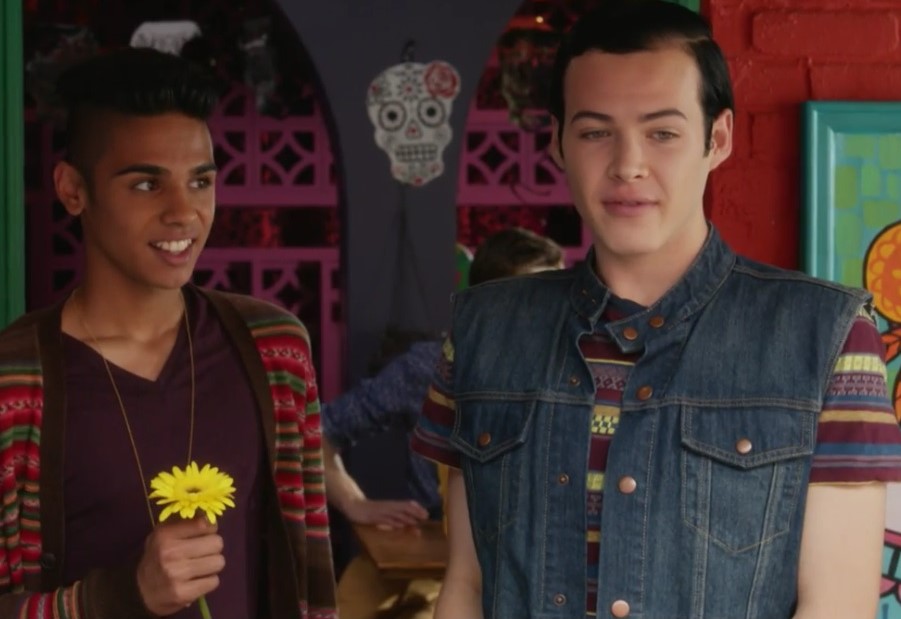 It was just part of him and everyone else knew and was completely okay with it. I think that this demonstrates a huge step for not only the show, but also for society.
3. Lets talk about music! You were a finalist on The Next Star so you are no stranger to performing; Who or what inspires your musically?
Music! Yes!! I was a top 6 finalist on YTV's The Next Star which was an amazing experience! When it comes to music inspirations, I would have to go with Ariana Grande, Bruno Mars, and Daya.
All such talented artists AND performers. They do what they love every single day and they are just so good at their jobs! #lifegoals

4. What would you say is your 'theme song' currently?
Good question! I think my theme song right now would have to be "Work From Home" by Fifth Harmony! Such a strong and powerful song that also gets you dancing!
5. You're now a part of the Netflix family with Degrassi: Next Class, which is definitely on MY most recently watched, what could we find on your most recently watched list on Netflix?
If you hacked my Netflix account right now you'd probably find Jane the Virgin, The Walking Dead, Glee, and Fuller House when it comes to TV shows! Then Chicago, Pitch Perfect, and Mean Girls for movies! Also. this show isn't on Netflix but I'm in LOVE with Gossip Girl right now!
6. Since today is #TMITuesday, can you tell the readers something about you that they may not already know?
In honour of #TMITuesday, I guess I can spill a bit of tea…. Call me vague,but lets just put it this way. Although I am the baby (the youngest) on set, I am definitely not the most innocent…Also side note: I'm the subtweeting king!! LOL
7. February is a month of love, who has been your favourite Degrassi relationship? Who would you most like to see Vijay with?
Ew love…. I'm just kidding! My favourite Degrassi relationship would 100% HAVE to be Zig and Esme! I don't know why, but I love the two together! As for Vijay, I would love to see him get involved with a new student that will hopefully come eventually? I can see it now, Vijay Mirajdating Degrassi's latest hottie… (hopefully the actor is good looking too) LOL!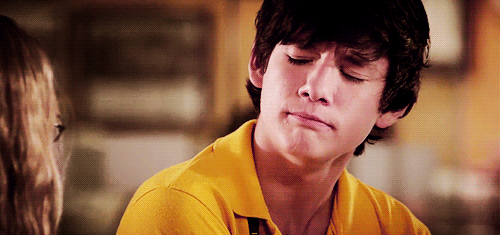 Nikki Sin Fun fact: I auditioned for the role of Esme, Ricardo Hoyos you lucked out there. LOL

8. The amount of slayage that you serve with your makeup looks is insane, what is your go to product?
Omg thank you so much! That means a lot, as I have just started to get into makeup very recently! Hmmm… If I HAD to pick one go to product it would have to be the Bronze palette by Kylie Cosmetics. Yes, I know it's basic… but I love it! It has a bunch of nice and subtle warm tones in it which is perfect for when I'm going for a very soft and pretty look! Plus, the eyeshadows are so creamy and they blend so well! It also has so many transition colours that work great for the perfect smokey eye!!
9. Your Youtube account is so much fun, you really seem to connect with your fans in your videos. What would you like to do a video about that you haven't already?
A video that I've been dying to do on my channel, and they I haven't done already would for sure have to be a video in which Dante Scott MEETS Vijay Miraj!! I think it would be very fun to watch the two come into play, with legalities I'm not to sure if it can happen yet, but I'm trying to figure it out!

10. Whats next for you Dante?

Well, I have 5 career goals that I want to achieve before the end of 2017. Some are harder to achieve then others but I am very excited to get these going! Unfortunately, I can't really share them… however, for now the focus is on the YouTube Channel! Videos every week specifically for my lovely supporters!
Plus, I'm doing a bit of music here and there and will hopefully focus more on that later in the year!
Be sure to follow Dante on Twitter, Instagram, and subscribe to his Youtube channel! And stay tuned to thenikkisin.com every week for new posts!