Toronto's art car community, inspired by the mutant vehicles and the culture of Burning Man, is booming. With Heavy Meta, and The Ark (both built at Toronto's  The 4Tress) both taking over headlines and honestly my site too, I was more than happy to sit down with an upcoming art car's lead creative. Jordan St. Claire is one of the most dynamic women I have had the privilege of knowing. She knows what she wants, and I respect that the most about her. I got to sit down to talk to St.Claire about the inspiration for Tarna the jackalope, Metaverse 004, and of course Burning Man in this week's interview.
1. What was the key inspiration for Tarna? 
I can't say there is one key inspiration for Tarna. There are many elements – and even some elements that I didn't completely see upon conception but are now being realized. The conversation of building a Jackalope art car really started with Marie Poliak (designer of Heavy Meta) and then enthusiastically picked up on by Andrea and Emma (two of the Tarna team leads).
 I would say growing up with nature as my playground did play a part as well as the enchantment of Howl's Moving Castle along with other Miyazaki films.
2. Let's talk about some of the key members of the crew, how did you all end up teaming up?
I feel like this is a hard question because in order to build an art car, there are so many moving parts and everyone that works on Tarna is important to us. As they say in acting "There are no small parts, only small actors" However, we have structured our project with leads who take charge on certain aspects of the build in order for Emma, Andrea and I to look toward the future and do a lot of "behind the scenes" work. Having leads also brings people on board with different specialized skill sets, which are essential to the build, and go beyond the core team's strengths. With that having been said, Emma, Andrea, and I really took the time to pick people who we ultimately felt would be a good fit for building the vibe and Tarna. We prioritized finding people who will hopefully show just as much love for the project as we do. We really want this to be everyone's heart project.
Fire Lead: Kyle White Fabrication
Lead: Alex Cowan / Andra Dorelli with a special thank you to Mark Raven-Zemla and Matt Von Wilde
Plounge / Deco Lead: Laura Brien – special thank you to the many hands that helped sew so many pillows and other deco needs ( Vikki Humphrey, Cj Luck, Angela McQueen, Kyle Bernard, Alina Dee, Mariel Pauline, Tyne Kat, Mell Barry, Darryn Coleman)
Structural Team: Olivia Coombe & Caroline Victoria
Social Media: Camille Stone & Nikki Sin Music: Tim San Andres, Danny Thraxx, Jackie Spade.
And, of course, Kevin, Marie, Stacy, and dragon fam for also stepping up and being so supportive.

3. Ultimately what is the goal for the jackalope? 
The goal is to create something beautiful to share at Burning Man and in time the rest of the world – a full sensory experience that people can enjoy. To create wonder in people's souls and allow strangers to become friends. A soft reminder how important nature and intimacy is. A safe space to be you.
4. Since today is #TMITuesday can you tell the readers something about you that they may not already know? Any hidden talents or guilty pleasures? 
Talking about myself makes me feel really uncomfortable – also I can lick my elbow.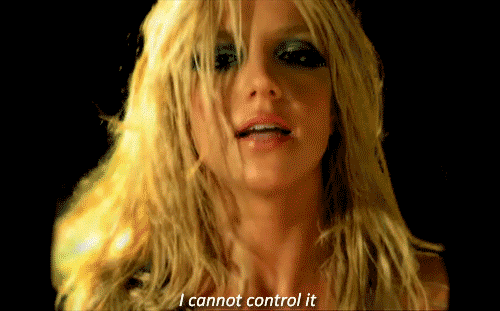 Guilty pleasures? Probably binge watching Britney Spear's videos
5. Tarna's heart and plounge will be present for Metaverse this weekend, what can we expect with that?
Metaverse 4 is going to be something Toronto has never experienced before. I'm extremely excited to see and be apart of exposing more of Burning Man to our city. Amazing music, artists, and people all contributing to what will be the best party this summer. A piece of Tarna will be there in the form of our plounge that we have been building – eventually to be stored in the belly of the beast. It will serve as a chill space for people to chill with friends and meet new friends. So much work has been put into handcrafting each piece of the plounge so it really warms our heart to see people enjoy the magic we are trying to create.
6. ​How would one go about contributing to the project?
Currently, there are a few ways. You can donate online via tarna.ca, some people have been donating materials and or time. If you are interested in the project I suggest following up on Facebook ( Tarna the Art Car)  or Instagram (@jackalope_Tarna@jackalope_Tarna)We will be looking for more volunteers as soon as the base vehicle is bought. You can also shoot us an email at contact@tarna.ca
7. The art piece's first event was just last month at Hyperborea, how was that experience?
It was a lot to be honest. Building art and getting it to the first event is very emotional and often comes with very little sleep. Watching people interact with the plounge and heart did make it all worth it. It is hard to explain how special of a feeling that really is.
We are really fortunate we have such a dedicated team in place already who really put in there all to make it happen. Having the help of the Heavy Meta family was also an asset so we all feel very lucky.
8. What advice do you have for female artists just starting out?

Take up space. If you want to do a thing – do it. Don't be afraid to walk into environments that make you feel unwelcome. You never know how welcoming they actually are. 
9.  I'd go ahead and for my current state say my theme song is 'Get up 10' By Cardi B, which would be yours?
 Ahaha.. hmm asking the hard questions. I guess the song that has been keeping me level headed lately is Oddisee's Silver Lining.
10. What's next for you?

Next up is planning for Burning Man, buying our vehicle, taking over the shop with full on build starting in September. In the works – our next party. Other side projects include helping curate figment and oh yeah my actual day job ahah.
You can come to meet the Tarna team and see the heart for yourself in person this Saturday at Metaverse and keep checking thenikkisin.com weekly for fresh af content.