I always enjoy working with the HBIC of Laguna Biotch so last week's guest post was fun. Given the feedback on social media too y'all loved it. I'm excited to get some other guest writers in on this. Anyway let's dive into this week's episode with this later than usual post.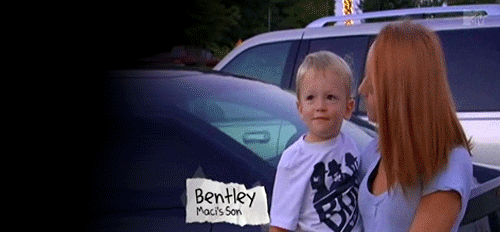 Cheyenne: I'm still waiting for a Chey and Cory reality show because those two are made for TV. More drama with Chey, and more of me rooting for a Cory and Chey ship deal. The two have a hard time with co-parenting especially when others are brought into it ( ZACH MY DUDE I SEE YOU).
Catelynn: THE BUTCH IS BACK! A whole lot of emotional drama for Ty and Cate occurred with the return of Butch (Tyler's dad). If you're unaware of the backstory of Butch you're in for a treat. We first met him on 16 And Pregnant during the time he and Catelynn's mom were dating. Yes take that in, I'll give you a minute.
Okay back again, Butch spends his time in and out of prison and if this pattern is any indication of how Tyler grew up then you can see why he takes on everyone else's emotional strain and problems all the time. The man STEPS UP when he needs to I'm so here for Tyler y'all.
I barely paid attention to Cate this week, it was all Butch for me.
Bristol: Little Pailin is ready to start her life after she and (now ex) husband Dakota decided it was best to end the relationship. Needing some co-parenting tips from Chey we see Bristol and Dakota struggling to make the
Maci: www.isryaninjail.com should be the new http://www.isdmxinjail.com if you ask me. Poor Bentley has to have the news broken to him that his dad has been arrested again and it's heartbreaking to witness.
Amber: Leah finally decides to hang out with her mom. It's cute and they do fun activities and that's really all the attention I want to give Amber this week tbh.