Well, well, well the interviewer becomes the interviewee this week because I sat down to flip the script on Rotten Bananas host Logan Hedrich. I returned the interview favor (as I spoke with he and Ali on their podcast weeks ago) so we could talk COVID, White Claw, and of COURSE reality TV. Let's get into it y'all…
please note: this interview was conducted in May 2020 and the published date was pushed in order to give black creators and the community more space ❤️

#BLM
Who are your top 10 podcast guests in the last year or so?

Insanely tough question to start, but I appreciate beginning with the hard hitters, Nikki. Here's the thing about interviewing reality stars, there's a reason these people were cast to be on Survivor, or The Challenge, they are vastly interesting people with crazy backstories, and no two stories are the same. I often try to balance interviews with storylines they're involved with on their respective shows and whats going on in their real lives. Thats the part we don't get to see, and why I've always been interested in the casting process. Devin from AYTO and The Challenge actually just launched a podcast talking with his reality tv friends to discuss everything EXCEPT their transgressions on our tv sets. This is definitely something I'd like to do more, find out WHY these people were cast and what the casting agents found so interesting about them. It's not just the tendency to start drama, hook up, and be a monster athlete, there's often so much more behind these people than we get to see.
With that said, I feel like these are some of the most interesting people I've chatted with over the last year-ish:
Ashley Mitchell
Jay Starrett
Big T
Wes Bergmann
Dee Nguyen
Rogan O'Connor
Jemmye Carroll/Kailah Cassilas
Theo Campbell
KellyAnne Judd
Aneesa Ferriera


2. Since today is #TMITuesday can you tell the readers something about you that may not already know?
I don't think anyone in our online community actually knows this but my aunt is a very famous dress designer and is sort of a local legend. We share the same birthday and have a special bond. She has since closed the factory and shut the company down, but in its' heyday, the company has clothing/product in every Macy's across the country. She's incredible and has one of the wildest rags to riches stories ever. She came from a TINY town in northern Maine and eventually was personally designing wedding dresses for the likes of Kristi Yamaguchi and Hilary Clinton.
I have always found inspiration from her and have forever wanted to do a podcast series/documentary about her journey and life.

3. Since quarantine it seems that everyone and their dog started a podcast, how does that impact (if at all) your listeners?
There's actually some really interesting data/studies being done about how our collective listening habits have changed since we've found ourselves in this new reality. Our numbers haven't been effected too much because I believe many consider their favorite Challenge/Survivor podcast to be important supplemental content for their favorite shows. I think the biggest shows taking hits in their numbers are those dependent on sports and news events. Listening to podcasts is often something people only do on their commute or as background noise for doing another activity and while I am a total podcast addict, I've definitely found myself listening to barely half as many as I used to.
Regarding everyone wanting to start their own podcast, I support the movement. I've been at this for over 5 years and never looked back. I've always found talk radio to be an essential part of media. There's nothing quite like the repartee between two hosts that have great chemistry. Even if you start a podcast and get zero listeners for 6 months, there are skills being developed that apply to other aspects of life: public speaking, self promotion, understanding how branding works, these are all essential skills for the modern social media based world.

4. Given the current COVID state of the world, what do you think will happen to reality TV if new seasons cannot be filmed?
I can really see shows like The Circle becoming the new norm moving forward. Something isolated and secluded that requires minimal crew. I really don't see The Challenge or Survivor returning in 2020, as much as that pains me to say. There might only be 20 castaways out there, but there's an entire cinema ecosystem behind the scenes putting it all together.
I've heard rumblings that there MAY be an American based Survivor season, something Wild West themed, but until there's any definitive news, it's best we go back into the deep archives and enjoy some of the hard work of these production teams have put tougher over the last 20 years.

5. When are you getting a White Claw sponsorship?

Yesterday!! I cant believe their marketing team hasn't reached out to me yet. I've been on the bandwagon for years now. We all remember the great White Claw shortage of summer 2019. It was a dark and sober time.


6. We talked about your top guests, but who is your DREAM guest?
I'd LOVE to interview more producers/behind the scenes personnel. Justin Booth aka the crazy man creating all the insane stunts and challenges clearly has some over the top ideas bouncing around his head, I'd love to hear what challenges were considered too crazy for the show. Also I'd love to hear from Bunim & Murray about the evolution of the show from its VERY humble beginnings
But really, I think there's only 2 answers. Chris Harrison and Jeff Probst. Both men were basically plucked from hosting obscurity and have made fantastic careers with shows that have become cultural touchstones. They both also have a little tinge of sass to keep the cast in line, Jeff definitely more so, so I can only imagine how an interview would go.

7. Who are you rooting for this season of The Challenge?
It's funny because I feel like I have to be sort of neutral in how I cover the show, but obviously that doesn't always happen. I have my favorites from over the years: Wes, Dee, Kailah, CT, ya know, the classics. But I'm actually a HUGE proponent of MTV casting outside the box. Theres no more Real World, definitely no more Road Rules, and they will never cast anyone from obscurity (Fresh Meat style), so where should they turn? I love the addition on Big Brother people (maybe because I can't stand that show and want to see those people in a different context), but I love how the show has basically become Reality TV All Stars. Obviously the Jenn's of the world aren't tearing up the show, but we would have never gotten someone like Dee without Bunim & Murray thinking outside the box and casting someone from a different country with no connection to American audiences, and now look at her! A champion with aspirations to move to the US and pursue a reality tv career!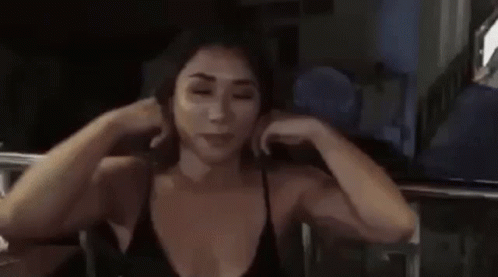 I say all that to say I'm really rooting for Swaggy and Bayleigh. I feel like I prejudged them based on some small, out of context clips on Twitter, and a confusing saga regarding a charity basketball game. I've really grown to enjoy Swaggy's advanced mental gameplay, despite being the youngest one there, and Bayleigh is an inspiration. I'm team BB this season.

8. What is the best flavour of White Claw and why is it mango?

While mango was my first White Claw I ever tasted (they say you never forget your first), apparently I am going against the grain by proclaiming Ruby Grapefruit and Watermelon to be the best flavors.
Bu really, as long as it's not Truly, or those garbage Bud Light seltzers, we're good.

9. How did you and your podcast co-host Ali Evans and yourself meet?
Ali and I have a fairly funny story. I had already been hosting Challenge recap podcasts for over a year with my previous host Maria (who just had a baby, congrats!), and I tweeted something about Tony Raines (Final Reckoning was on at the time). Ali replied with a play on the song Africa by Toto, "If we don't get a 'God bless the Raines down in Africa' then what are we all doing here???" And I knew at that moment I had found a new cohost. She DM'd me and asked to be on the podcast, I think she filled in the next week when Maria couldn't record, and it's been a fruitful relationship ever since! We still adore Maria, but she has so much else going on in her life these days.
Ali is hilarious and the perfect yin to my yang. She has vastly different life experiences than I, including being much more involved in online fandom communities, so she definitely has pushed the show in a new direction with our branding and merchandise that could never have been possible before.

10. What's next for you?
While I love podcasting and talking to wild and crazy reality stars, I feel that there's a finite timeline on it. Much like doing reality tv, I just don't see this as a viable career for myself, at least within this niche. Look at how many people have been on Real World/Road Rules/The Challenge over the decades and maybe 4 people have been able to make an actual career out of it? I feel there's a parallel here with reality tv podcasting. Clearly the Challenge Mania's of the world can make a full time career out of it, but for me it's a really fun side project. For a long time I was hoping and praying my podcast would get picked up by a big podcast network or get hired at a website like The Ringer to cover reality tv, but I've come to terms with being my own independent content producer. I imagine there are many headaches that come along with being a part of a major website, so i'm happy with the spot Hedrich Files is in. Never say never, though!
I have worked in the film industry for a decade, and while that has come to a screeching halt with the COVID crisis, I have always dreamed of owning my own production company and creating documentaries on social issues. I'm hoping all this interview practice results in my being the next Barbara Walters (half joking). Growing up, I always wanted to be in front of the camera, but I've found myself being more drawn to being behind the scenes.
You can listen to Logan's podcast weekly, and stay tuned to thenikkisin.com for all-new #TMITuesday interviews all the heckin' time.