If you have been keeping up with this season of Big Brother All Stars (the 22nd season) then you probably were not surprised at who was crowned the winner. In probably the only surprise all season Cody won the final competition beating Enzo in round 2 and Nicole F in round 3 and chose to evict Nicole and take Enzo to the final 2.

Cody played a great game and in my humble opinion polidicked his way to the end, won a sh*t ton of competitions and really earned his spot. Sitting next to Cody on finale night was Enzo who had a more laidback approach but was easily one of the most likeable players.

After some compelling arguments for votes and Nicole crying a lot the jury unanimously voted for Cody Calafiore to be the winner of All Stars 2 with a cash prize of $500,000. Runner up Enzo,yo, received $50,000 and thought everyone was laughing at him.
In better news, DAY'VONNE WON AMERICA'S FAVOURITE PLAYER AND A 25K CASH PRIZE.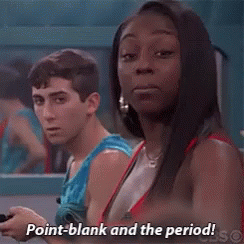 Each all-star already got a cool $40K just to compete, and some even nabbed between $5-10K in competitions so at least no one went home empty handed.

Big Brother will return next Summer with an all-new season.