Last week we finally got the elimination and some more drama. This week is a whole lot of Berna and Amber so do with that information what you would like to.




10. New partnerships and lack of trust.

Berna feels burned by Emy, while Devin reveals that he knows that Berna voted for him.

9. Emanuel is ready to move on from Michele.

He has his sights set on Tori and she seems into it.

8. Vets vs Rookies.

Amber wants to see Berna and her "bad energy" out of the game and Pricilla is ready to take down the vet alliance.
7. The daily.

"Dive Bomb" involves swimming, puzzles and some diving. It was completed in heats and got the following ranks:

Heat 1 winners: Amber & Devin.

Heat 2 winners: Ashley & Josh.

Heat 3 winners: Uncle CT & Emy

Scuba Nelly is back in this one.

Ultimately the daily challenge win went to Uncle CT and Emy, and Berna somehow made it about her.

6. The club.

Amber reveals that she wants to go into elimination and send Berna home herself because she is a champ.

5. Nominations.

Amber vs Berna, Pricilla vs Ashley, Jeremiah wants into the Lair for a new partner and it was the longest 20 minutes ever just to throw in Berna and Hughie.

Ashley lets Pricilla know that if she is in the Lair, wins, and chooses a vet partner that it won't be good for her.

4. Elimination

It is Berna & Hughie vs Jeremiah & Pricilla.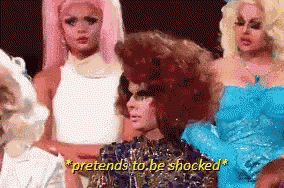 3. #DisASSter2021

With a climbing elimination that involves having your back on the pole, Hughie's BBL gets in the way of 1 million dollars. All of this while Jeremiah and Pricilla take a huge lead and Berna yells.

2. Winners.

P & J take the win and have an amazing post win segment.


1. New partners.

Priscilla shakes it up and steals Josh, and Jeremiah takes Tori. The vet alliance is DONE, and war will ensue.

This leaves Big T & Nelson / Ashley & Ed as partners.